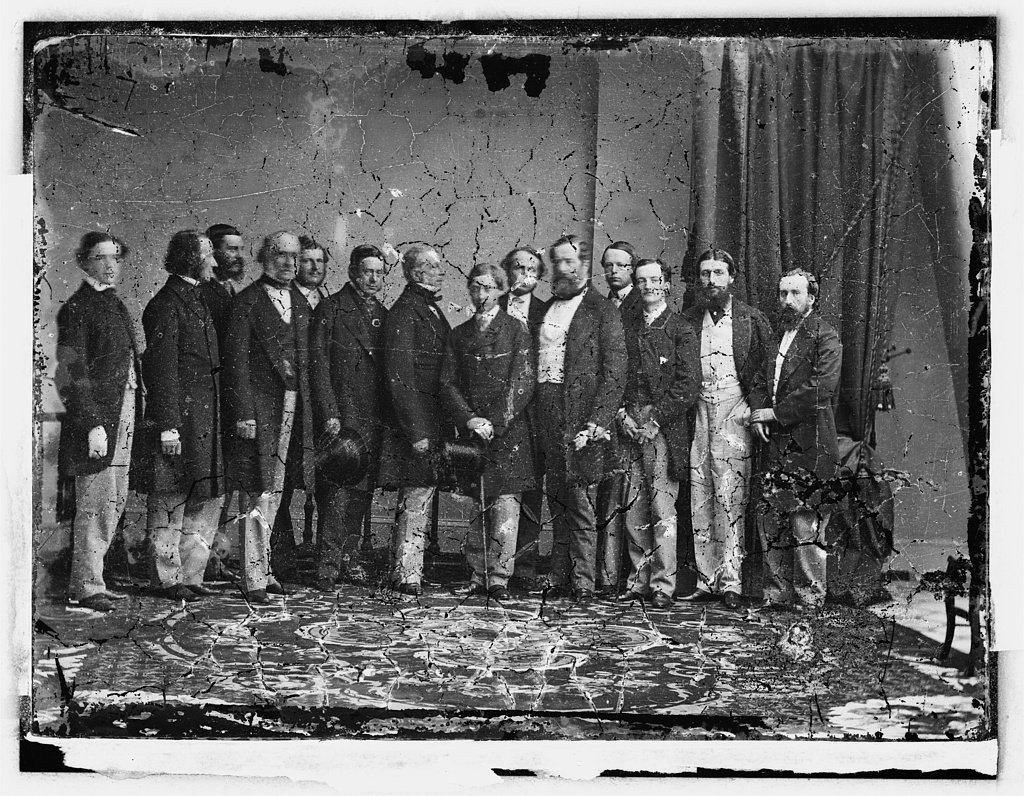 The Prince of Wales (later King Edward VII) and his entourage at photographer Mathew Brady's New Photographic Studio, Broadway and 10th Street.. Photo: Mathew Brady/Library of Congress

As King Charles III is crowned in England this weekend, we look back on another King in waiting (and Prince of Wales) on a visit to New York in the 1800s.

In October 1860, the Prince (who would eventually become King Edward VII after the death of Queen Victoria) arrived in New York City for a three-day visit. Soon after he landed at the Battery, he inspected the New York Militia and progressed up Broadway through huge crowds. According to researchers at Dickinson College, "in the following days he toured New York University and the Cooper Union, attended a massive Grand Ball at the Academy of Music, and watched from his hotel balcony as hundreds of New York firemen marched past in a torch-lit parade."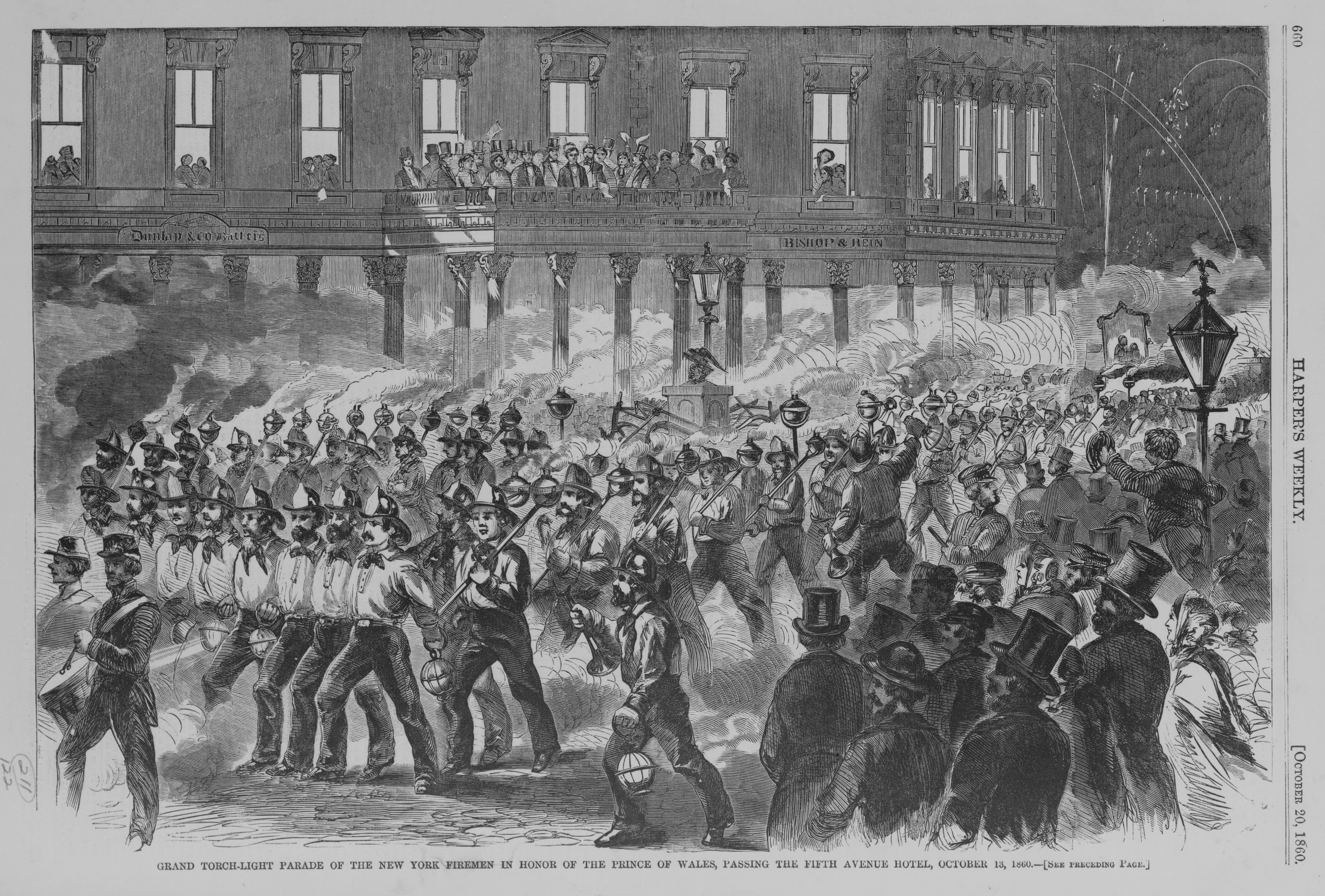 Photography couldn't capture these night time events back in 1860 — so a Harper's Weekly illustrator was on hand. Photo: Library of Congress

This weekend, everyone who lines the route in London to get a glimpse of the new King will have a camera in hand; back in pre-Civil War New York City, the Prince had to travel to a photographic studio to record his New York visit.

The Prince went to the studio of Mathew Brady at 10th Avenue and Broadway. Brady is known by many as the "father of photojournalism". According to the Library of Congress, "Brady acquired a reputation as one of America's greatest photographers — producer of portraits of the famous, including the nation's leaders and foreign dignitaries." Brady said, "From the first, I regarded myself as under obligation to my country to preserve the faces of its historic men and mothers." He became one of the first photographers to use his camera to chronicle national history.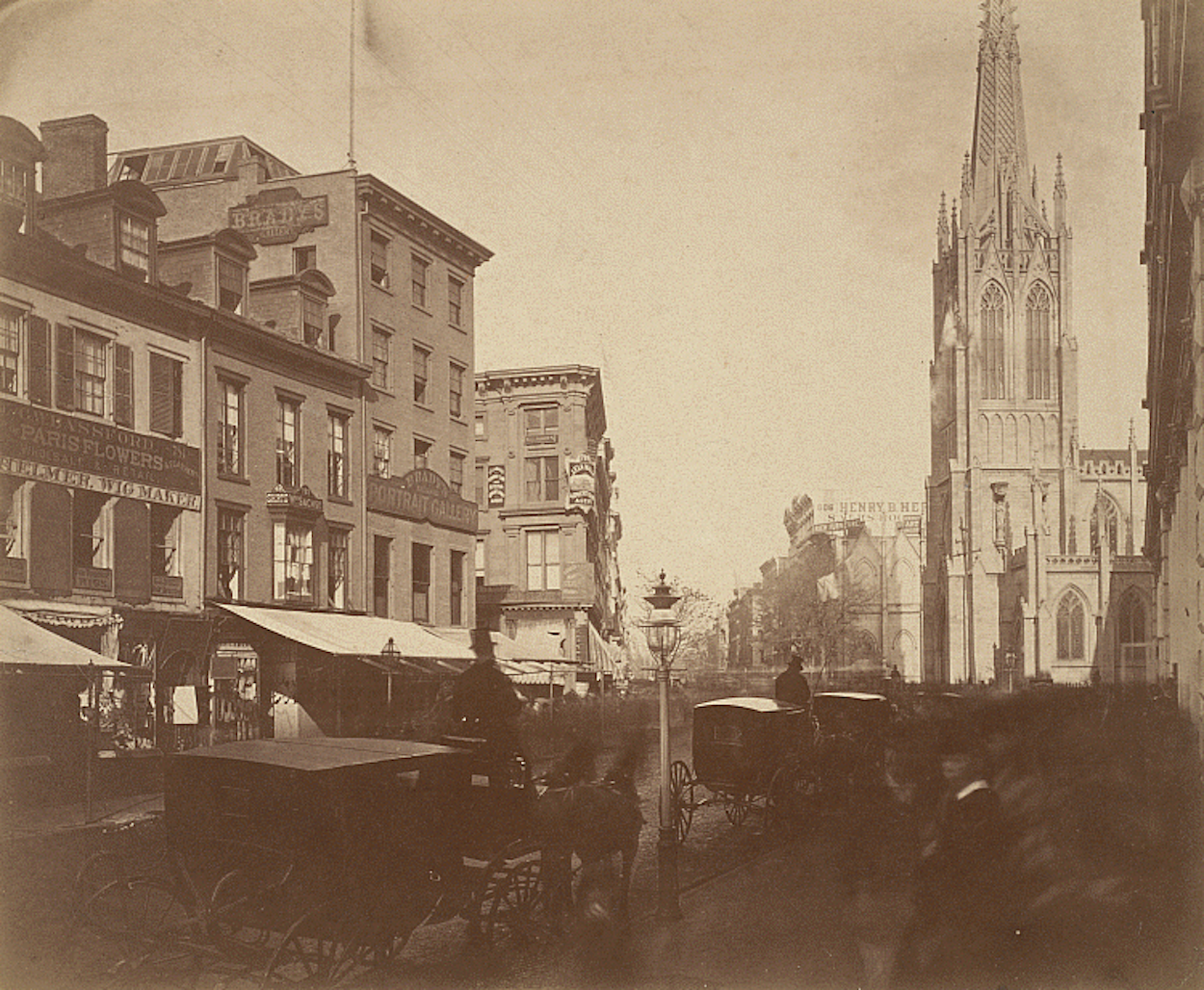 Brady Studio, 785 Broadway (at 10th Street), New York City in 1865. Photo: Nelson-Atkins Museum of Art

As well as taking the Prince's photo on a single glass plate, the studio visit was recorded using the most modern technology of the day, Brady Stereoscopic Views. New-York Historical Society documented the transitions of his studio to this location. "Brady began his career as a daguerreotypist. He was located at 205-207 Broadway (at Fulton Street) from 1844 until 1858, ran a second New York studio at 359 Broadway (between White and Franklin Streets) from 1853 through 1860, and a third studio at 643 Broadway (at Bleecker Street) from 1859 to 1860. All New York operations were consolidated in the fall of 1860 in Brady's fourth and final studio, named the "National Portrait Gallery," located at 785 Broadway (at Tenth Street)."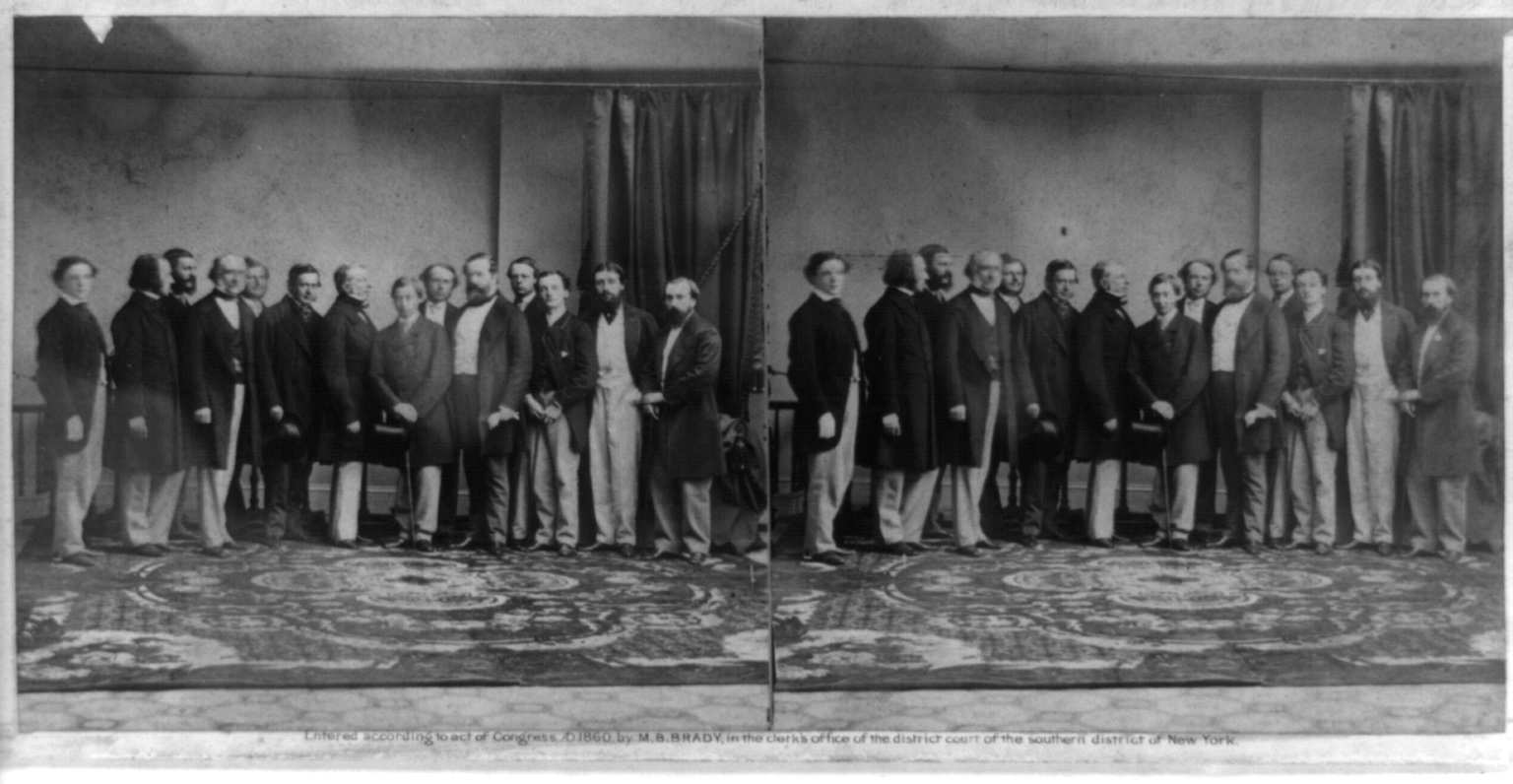 The Prince of Wales (later King Edward VII) and his entourage photographed in a Brady Stereoscopic View. Photo: Mathew Brady/Library of Congress

The following year, at the outbreak of the Civil War, Brady self-funded a team to document the conflict as the first field-photographers. This became Brady's most famous work, recording the First Battle of Bull Run, Antietam and Gettysburg. In 1862, Brady exhibited the first graphic war photographs, "The Dead of Antietam," in his New York studio. Captured by photographer Alexander Gardner and James Gibson, these images were the first to depict battlefield casualties for mass public consumption, deeply impacting American culture and receiving extensive media coverage.

As recorded by the American Battlefields Trust, Brady accrued significant debt by the war's end, intending to sell his collection to the New York Historical Society. Instead, he sold it to the US government in 1875 for $25,000 to repay his debts. In 1895, Brady sustained two broken legs in a traffic accident and never fully recovered, passing away on January 15, 1896, in New York.