Coronation Day is tomorrow! There's only one problem — the ceremony begins at 6am local time and oh, it's 3,000 miles away. But if you're an expat, royal watcher or just a curious New Yorker, fear not — there are a host of places to enjoy your own celebration without booking a flight.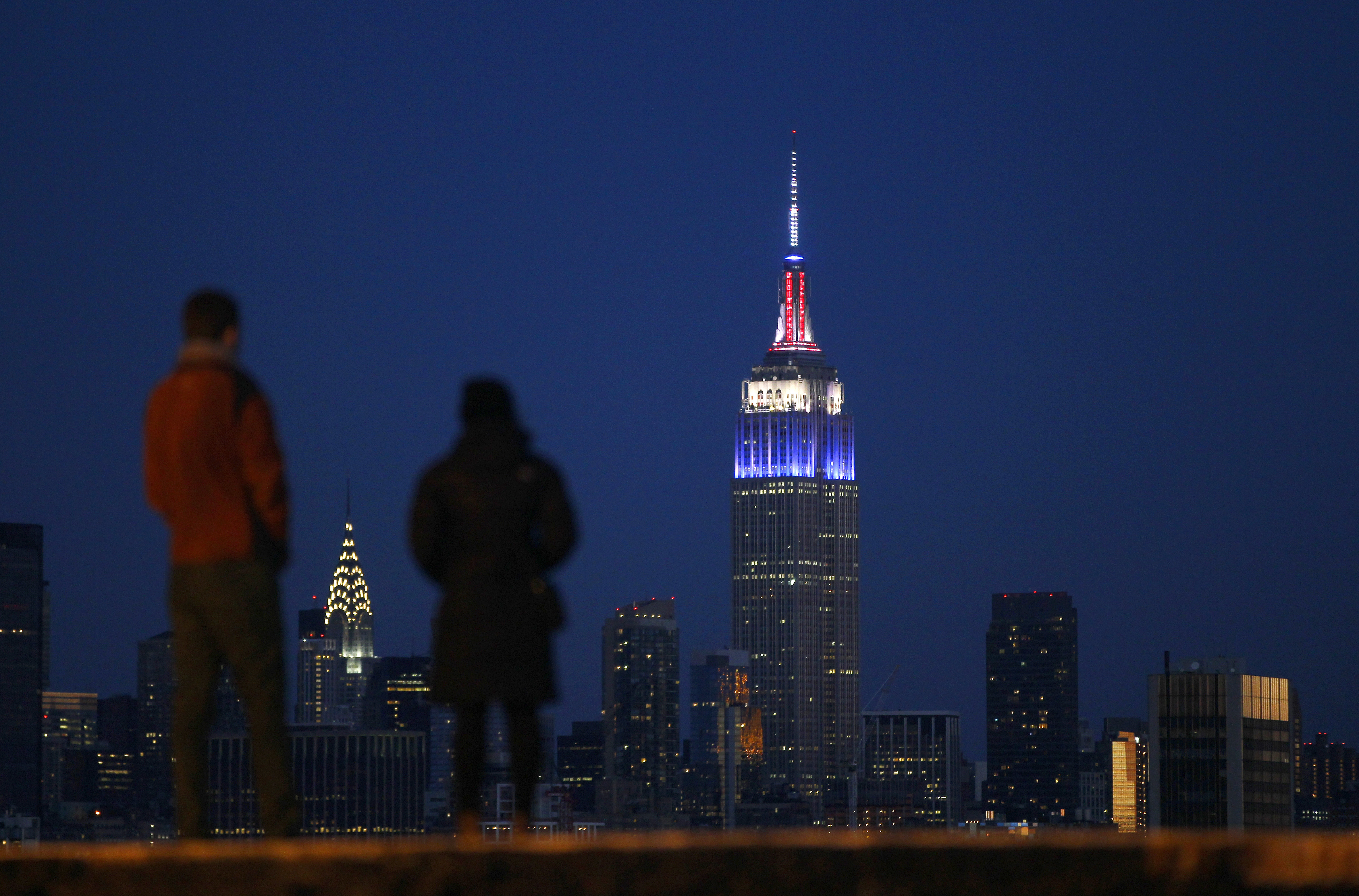 The Empire State Building lit in the colors of Great Britain for the arrival of the Duke and Duchess of Cambridge in New York, December 7, 2014. Photo: Gary Hershorn

For those ready to celebrate early (or perhaps are on BST!) the Empire State Building will be lit up with Union Jack colors in honor of the coronation and will hold an official lighting ceremony at 3pm on May 5. British Consul General & HM Trade Commissioner Emma Wade-Smith will preside over a model of the festive lighting ahead of the evening's display.

On Saturday May 6 — the day of King Charles III's coronation — there are many places to sip a cuppa and wave a Union Jack. The Churchill Tavern, a traditional English pub on E28th Street, will hold a live viewing of the ceremony and a Coronation Day breakfast of quiche, Victoria sponge and scones. "We host all of the British events — weddings, funerals, births of royal children," said Churchill's Sinead Naughton. "It would be foolish not to continue the tradition by opening for the coronation, even if it is 5:30am!" 

After nearly 12 years in business, The Churchill has amassed a large following of royal fans eagerly looking forward to the festivities. "We have had an awful lot of calls asking us about our plans," she said, "and we are expecting a large turnout. We don't take reservations so people can wander in and wander out!" 

More than anything, she is looking forward to the feeling of unity that The Churchill's celebration will bring: "There is a sense that we are very much part of this British community and we are a center base for people to come and meet and experience these things together."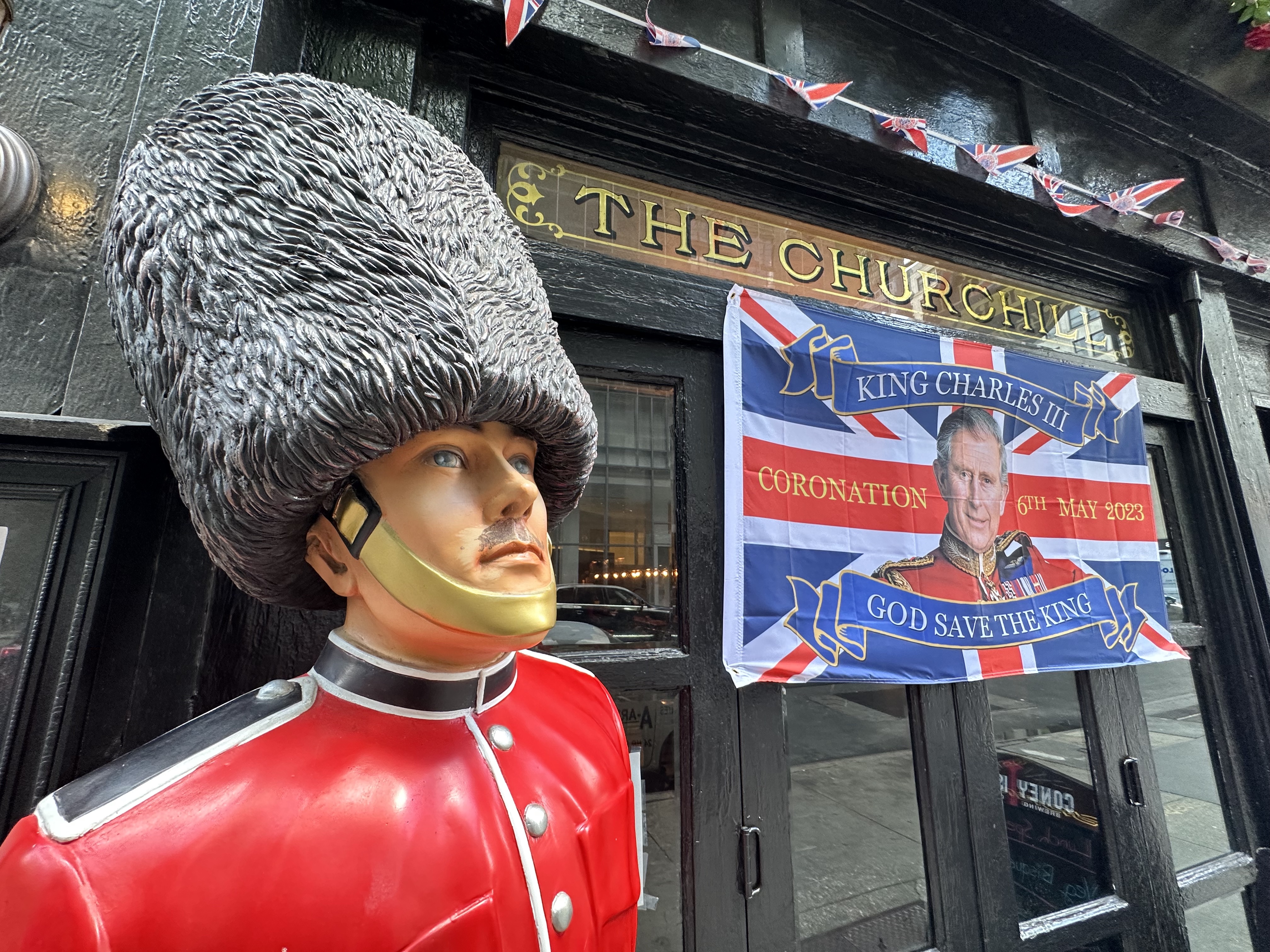 The Churchill Tavern getting ready for the Coronation on E28th Street today. Photo: Phil O'Brien

If you're headed downtown, why not stop in and order an Earl Grey at Tea and Sympathy in honor of Sean Kavanaugh-Dowsett, the beloved owner of the popular West Village shop who died last month. "His absence leaves a hole in all our hearts," said City Council Member Erik Bottcher. "Upon meeting him for the first time, Sean would treat you with the same jocularity, kindness and familiarity as someone he had known for decades."

Further uptown, you could enjoy a leisurely brunch or afternoon tea at Alice's Tea Cup on W73rd Street or E64th Street, known for cheerful, "Wonderland"-themed decor and afternoon tea packages. The tea shop recently hosted the Duchess of York, Sarah Ferguson for an interview with Entertainment Tonight. Ferguson is without an invitation to the Coronation Day festivities. "I was thinking that I'd open a little tea room at the bottom of the drive," she joked to EXTRA's Billy Bush when asked about her Coronation Day plans. 

And if you're firmly on EST but still want to ring in the moment, there's a coronation-themed high tea over at Kings' Carriage House on E82d Street, featuring classic dishes like Coronation Chicken Salad, English Cucumber Sandwiches, Victoria Sponge and Strawberries and Cream. Kings' Carriage, who describe their afternoon tea as "traditional but homey" plan to dial things up a bit in honor of the occasion, said owner Elizabeth King. "We're trying to stay as true as we can to a traditional afternoon tea, and we'll be serving more traditional coronation elements like Darjeeling Tea — which is King Charles' favorite," she added. The event has proved so popular that there are just a few tables left, warned owner Paul Farrell, who expects to see a global turnout at their celebration. "We'll get people from all over the world!" he said.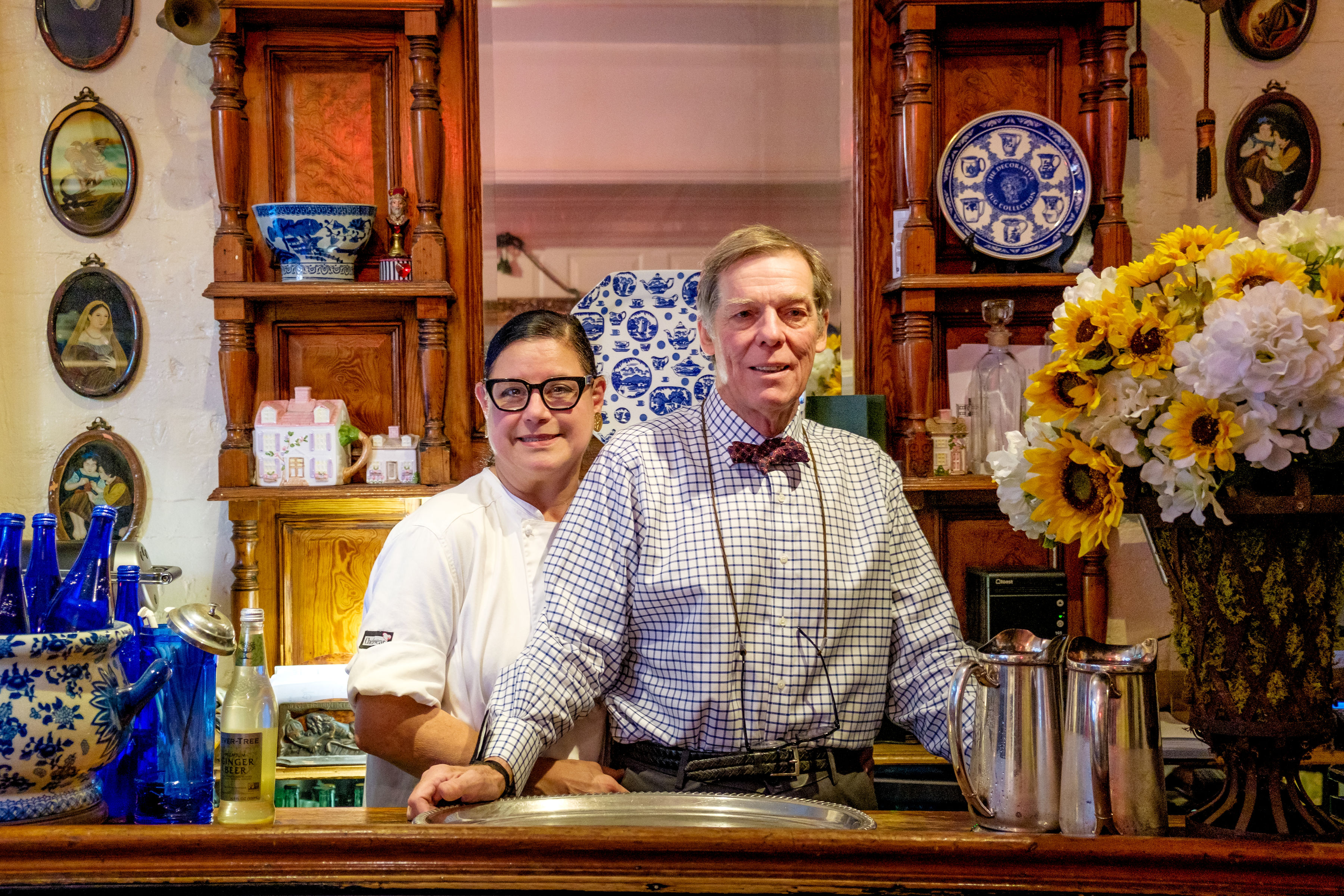 Elizabeth King and Paul Farrell of the Kings' Carriage House. Photo: Heather Gillich