There's no need to haul it to Brooklyn for dinner and a movie — LOOK Dine-In Cinemas, set to open this week, is a one-stop luxury theater on W57th Street where you can snag a snack, cocktail or full meal while enjoying the latest new blockbuster in the award-winning, Bjarke Ingels-designed VIA 57 building (yes, it's the pyramid near the West Side Highway!).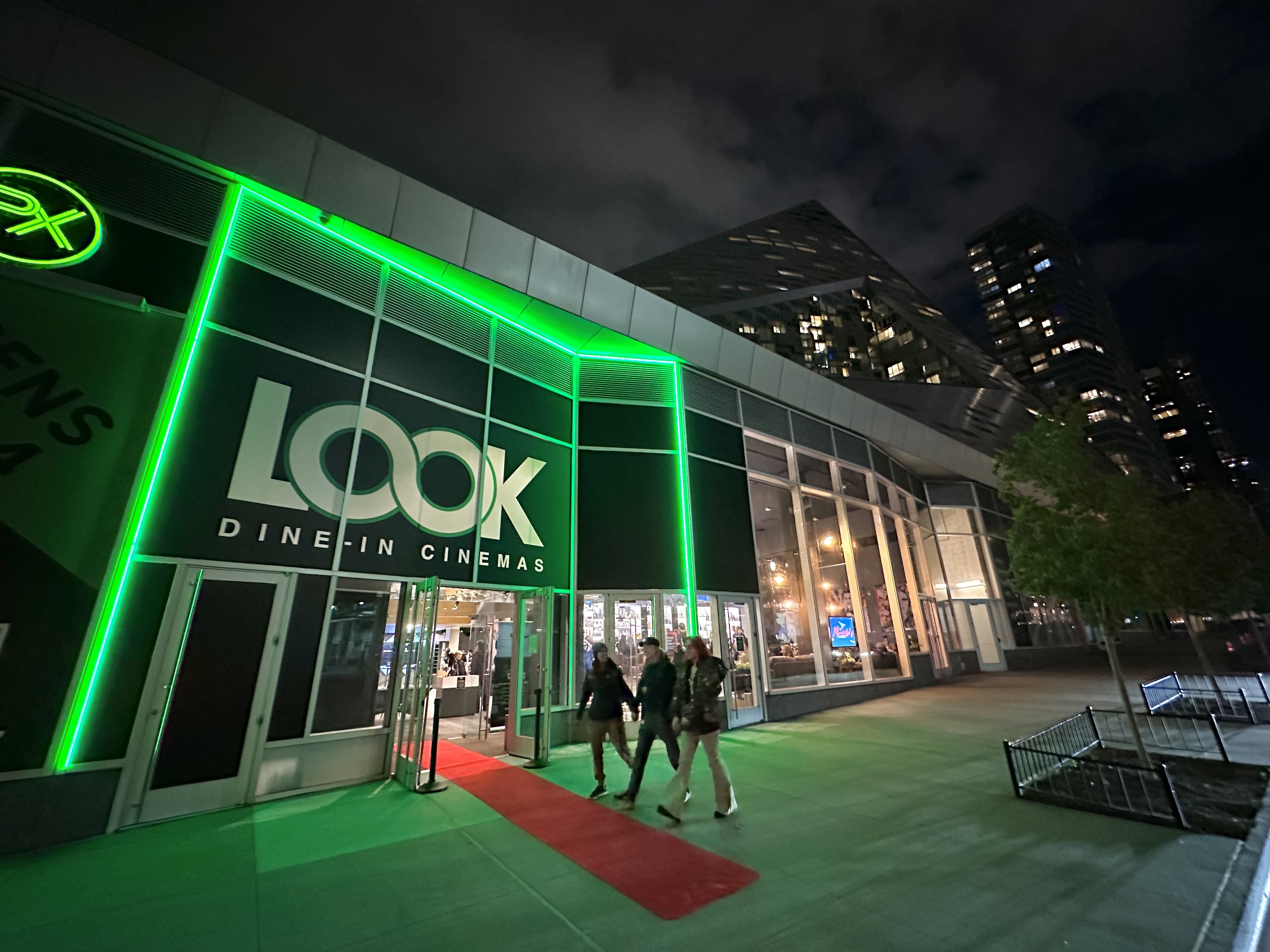 LOOK Dine-In Cinemas —
which officially opens to the public Thursday May 4
— is a new state-of-the art movie house offering laser-projected flicks on eight screens shown in surround sound (with heated leather reclining seats, no less!) — and a neighborhood bar and lounge serving up everything from crispy, savory flatbread pizzas to beef and Impossible cheese burgers, pretzel bites and cocktails. The movie theater will kick off its inaugural weekend with showings of the much-anticipated
Guardians of the Galaxy Vol. 3
,
Super Mario Bros Movie
,
Evil Dead Rise
,
Are You There, God? It's Me, Margaret
and
Polite Society
. LOOK takes the place of the long-shuttered Landmark Cinemas, which
closed at the height of the pandemic
and left landlords The Durst Organization with $48 million in damages and owed rent.
Durst ultimately sued Landmark
, alleging that the cinema brand also stole at least $1.6 million in property, including the building's movie seats, upon their departure.
The new dine-in cinema is one of just a handful of similarly structured movie houses in the city (others include the Alamo Drafthouse in Brooklyn, Staten Island and lower Manhattan) and the only one of its kind near Midtown — something that LOOK Dine-In CMO James Meredith hopes will fill the need for an all-in-one entertainment spot easily accessible to Manhattanites. The new LOOK is the Dallas-based brand's second New York state location. "It was designed so that it's a great place to get craft and specialty cocktails before a movie, but also as a neighborhood bar," James said as we walked through the seating area known as Mirabella's Lounge. They plan to rotate seasonal menu items with offerings like street tacos and signature cocktails to appeal to local palates. "The new cocktails and craft beers are going to be very different here than you might see, for example, in Los Angeles."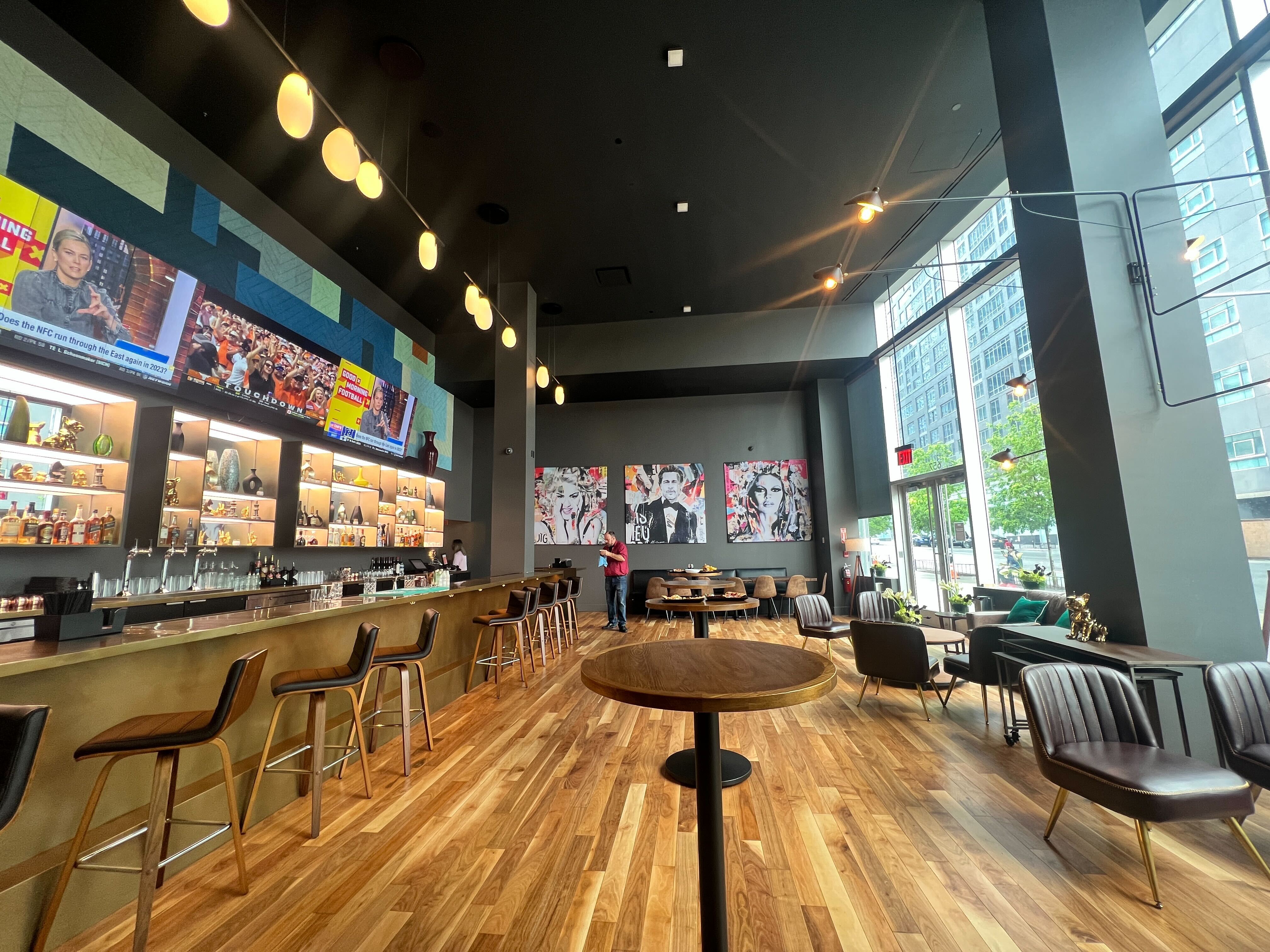 Part of catering to New York audiences is LOOK's innovative ordering and payment technology, coordinated to create a viewer experience that doesn't involve fumbling for the check while the
Titanic
sinks onscreen, said James. "We have special technology where you can order and pay from a QR code on your phone. Our staff, who we call our 'Ninja Servers', wear all black and pop in really quietly to bring you whatever you need," he added. "We've done so much research on this experience — and the thing that came up over and over again was that people don't want to disrupt the end of the movie with paying the check." In the wake of the COVID-19 pandemic, movie theater industry vets want to ensure that customers feel a night out at the cinema is worth the time and investment. "I think the biggest thing we found coming out of the pandemic is that because people were spoiled at home, with all of their favorite drinks and snacks, they are looking for an experience that is different from what they had before," said James. "We want to give them a moviegoing experience that is at least on the level, if not significantly higher than at home." 
In addition to showing a wide range of titles — "We want to have something for everyone, from action to horror to independent film," added James – LOOK Dine-In Cinemas is in talks to become the next New York venue for many of the city's annual festivals. "We've been in conversation with close to 10 film festivals in the area — everything from Tribeca to the Latin American film festival, and there's a lot going on in Hell's Kitchen as well," he said. They plan to regularly host filmmaker talkback sessions too. "There are so many creatives already here on the West Side, that it's the perfect location for people to pop in and put their movie up for an audience," James added.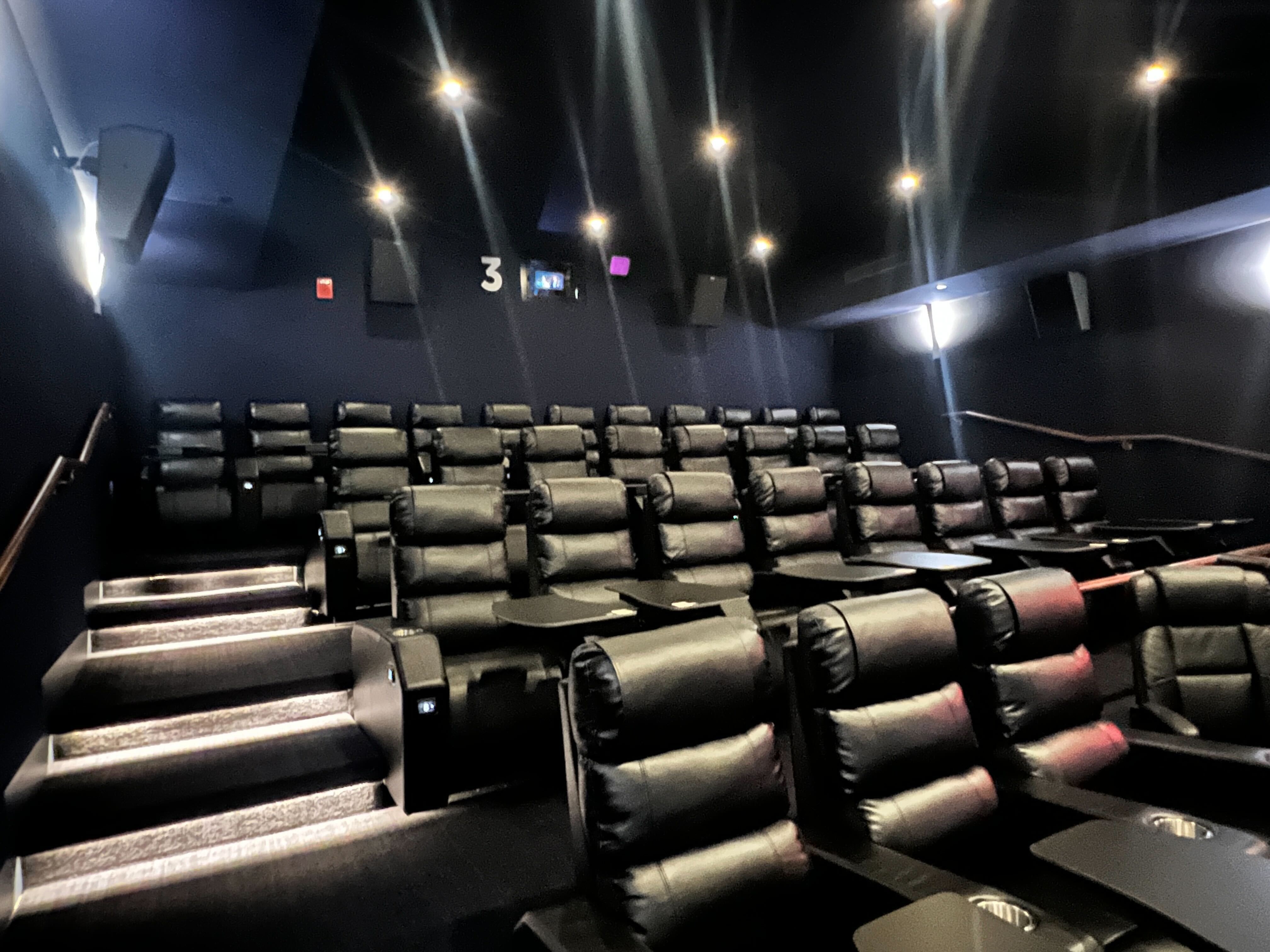 And as the newly minted movie house prepared for the busy summer movie season, they were confident that New Yorkers would embrace the cool, air-conditioned bliss of dinner and a movie at LOOK. "For movie theaters, our summer actually begins the first weekend of May," said James, who is most looking forward to catching the new
Indiana Jones
movie in July. "I'm very curious about that film. I want to see how Harrison Ford can still do it!"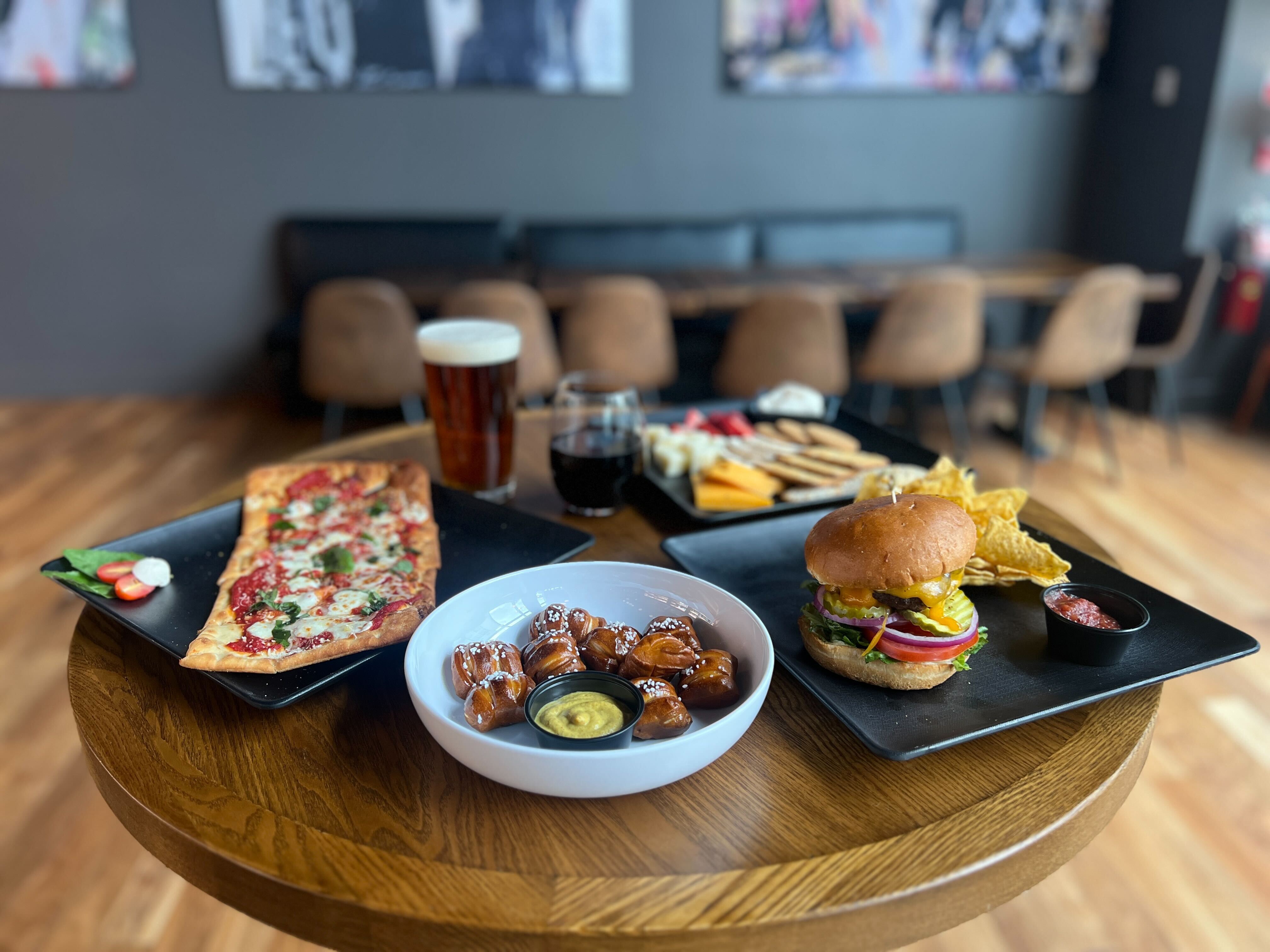 LOOK Dine-In Cinemas
is located at 657 W57th Street (corner of 12th Ave) and tickets are now on sale. 
---

Have you a great Manhattan story — or know a side street store we should feature? Email us at hello@sideways.nyc