New York isn't just a place where many Great American Novels are set — it's a place where many Great American Novels are devoured! New Yorkers looking for additional bragging rights can add one more championship title to the list — a recent study from research firm Lawn Love named the Big Apple as the #1 best city for book lovers.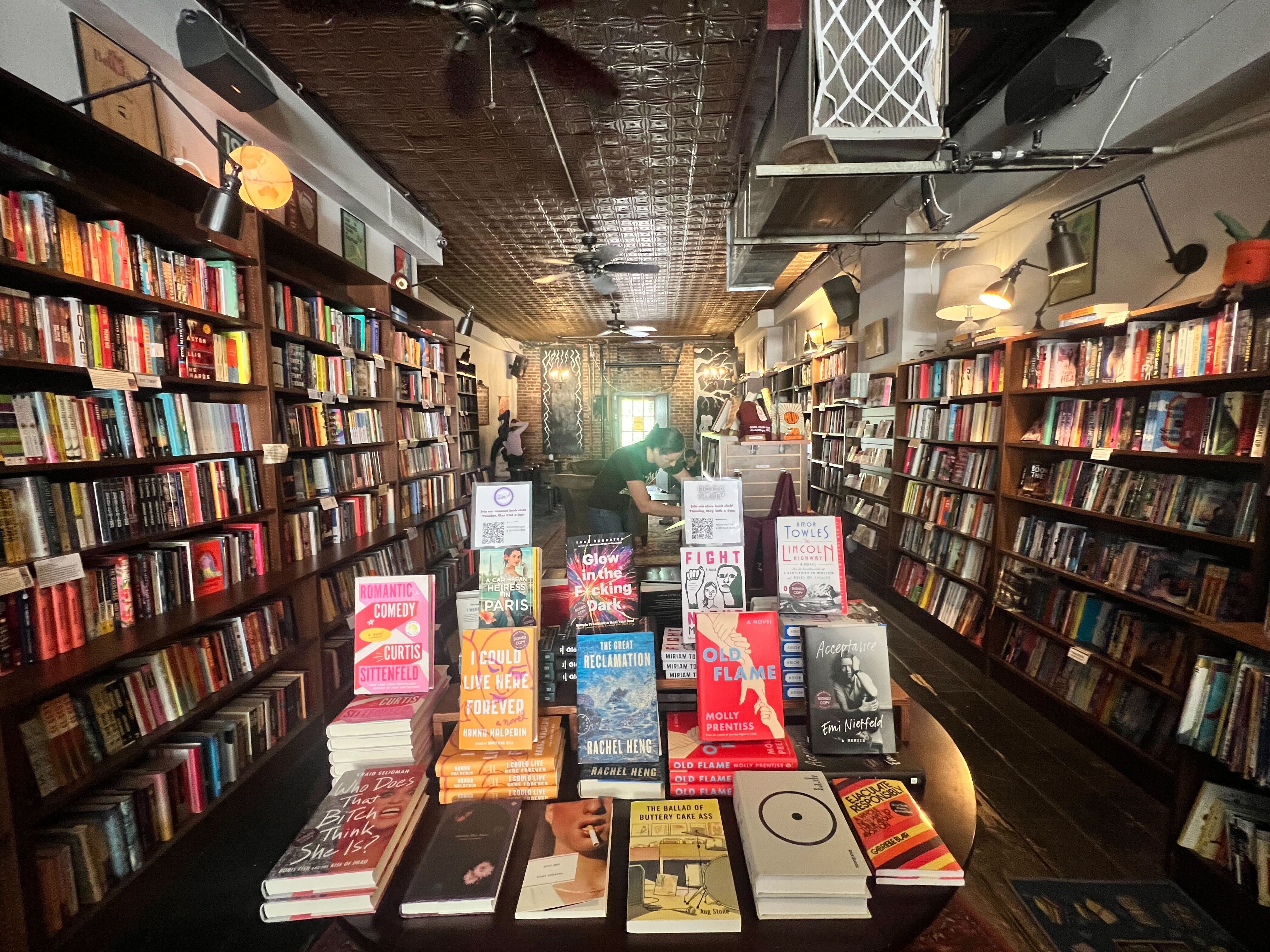 The stacks at Book Club on E3rd Street. Photo: Naty Caez

The City That Never Sleeps (because as the study puts it, Everyone is Reading!) also came out on top in having the greatest number of literary landmarks, public libraries, antique and rare bookstores, as well as the most book clubs. New York is additionally 4th in US rankings for bookstores per square mile — many of which we've had the pleasure of visiting in our adventures through Manhattan's side streets. 

"I had worked in new bookstores since I was 15 — and at the age of 20 I decided I wanted to open my own bookstore," Peter Glassman of children's book shop Books of Wonder told Manhattan Sideways on a recent trip through E17th Street's whimsical stacks. "Having spent a quarter of my life working with new books, I decided I was tired of it. I wanted to work with old and rare books only — as only a 20-year-old can think!" he laughed. "But when I filled the bookcases my late husband had built for my store, it turned out that we had four empty shelves. I went over the local New York City area distributor, which at the time was in Manhattan, four blocks from my store. I picked out four shelves of my favorite children's books to put on the shelves and people just responded," he added. "And then we added more bookcases for the new books and it just grew from there." 
The store still carries antique and rare books, but most of its collection has migrated to children and YA genres. Through Peter's careful curation, Books of Wonder not only specializes in children's books but also in a vast collection of the evergreen Wizard of Oz series.  

"I always loved the Oz books," said Peter. "I had grown up on the film. At the age of 12, I was home sick from school and had finished my library book — and as an only child in a house full of books, I had nothing to read. I decided to read my mother's copy of The Wonderful Wizard of Oz because I had never read the book. I knew the movie and I was astonished to find out how different the book was. It turned out my public library in West Caldwell, New Jersey had all the other Oz books by L Frank Baum — I plowed through them all very quickly and loved them." Years later, he credits his love of rare books to the Oz series. "It's what got me involved in all the rare books — I became interested in learning and identifying first editions, and was amazed to discover the original editions that had color plates and all these beautiful editions that had been dropped during the Depression," he added. "From there, I became enamored with the history of books."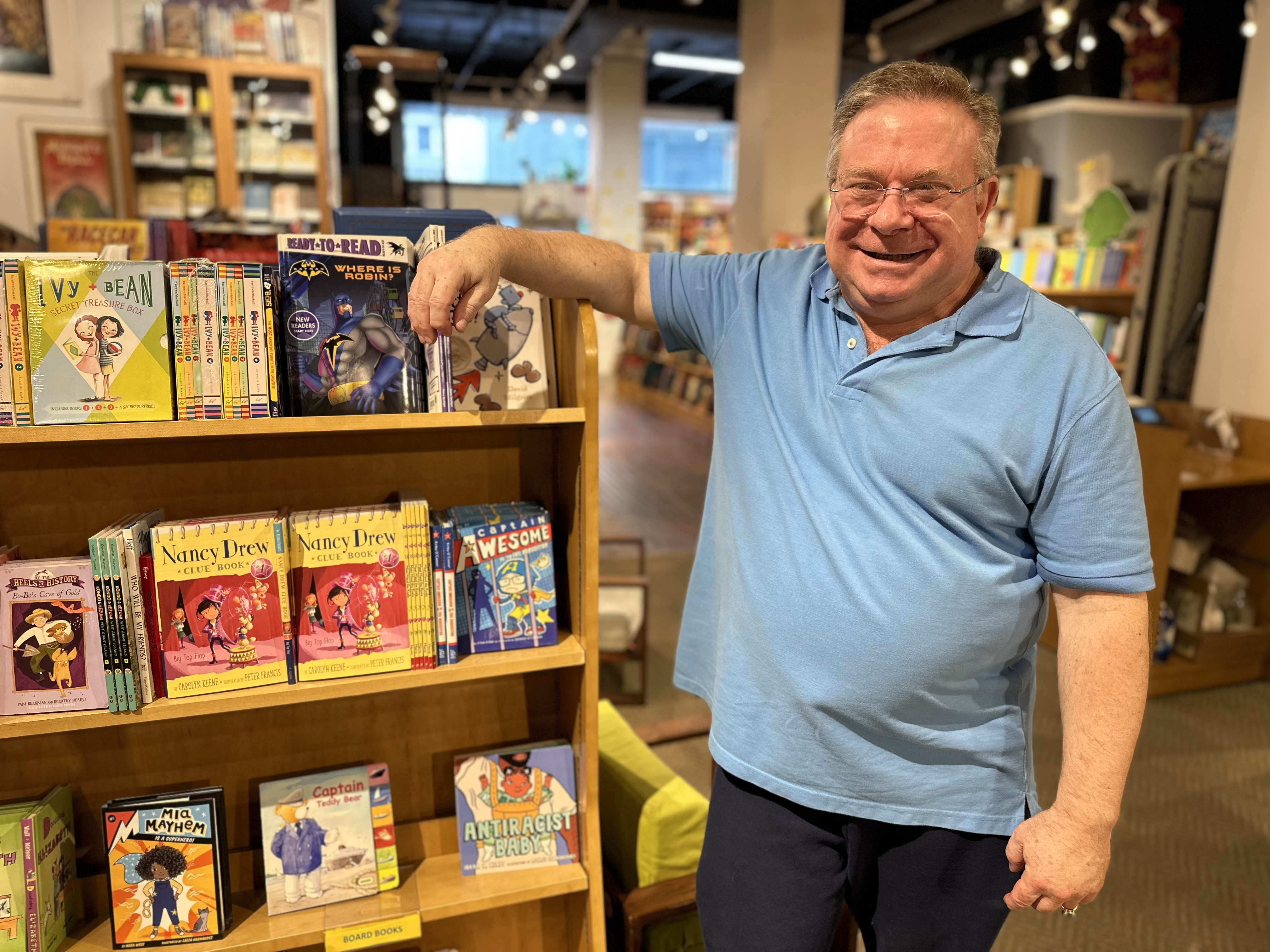 Peter Glassman at Books of Wonder. Photo: Phil O'Brien

If you're looking for literary history nearby, there's also the legendary Strand Book Store in Union Square on E12th Street. Filled with curated stacks across every genre imaginable, visiting the Strand is akin to Disney World for literary fans. Book Culture — a stronghold on the Upper West Side for decades — is a favorite with Columbia students and locals alike, known for offering textbooks and quirky "blind-date" book recommendations selected by its discerning staff. 

Theater aficionados flock to the newest revival of The Drama Book Shop, on W39th Street where everything from new-release plays to Broadway scores are available to performers and creators. Just around the corner from The Drama Book Shop is its own extension of the Marvel Cinematic Universe — Midtown Comics on W40th Street, where superhero-stacked graphic novels fly off the shelves, eagerly purchased by diehard fans.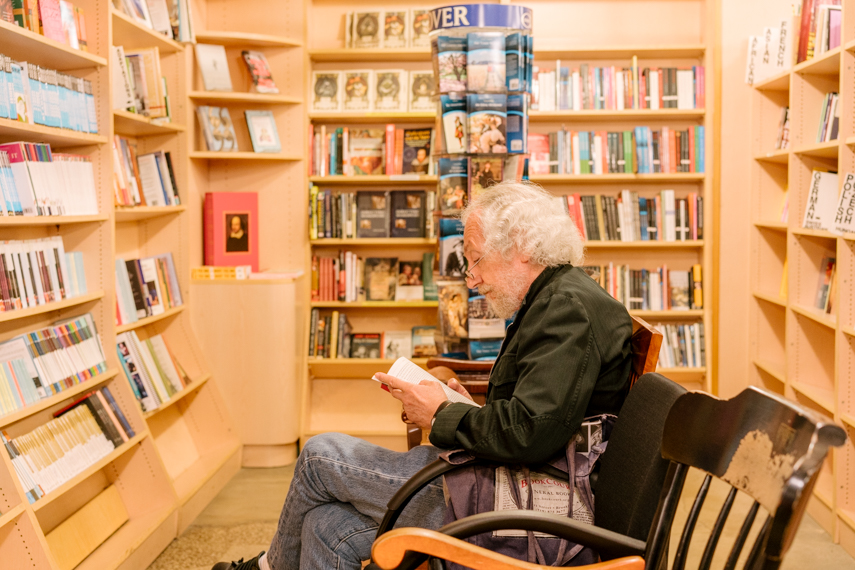 Read the newest Broadway hit at the Drama Book Shop.

There's a niche for every book lover in Manhattan — and two of our new favorite East Village finds, Pillow-Cat Books on E9th Street and Book Club on E3rd Street bring unique concepts to the indie bookstore landscape. Pillow-Cat, named after its friendly in-store mascot, specializes in animal-themed books shop-able by species, all curated by author Cleo Le-Tan, herself an archivist of the city's best shops in her book, A Book Lover's Guide to New York. Over at Book Club, coffee hour becomes cocktail hour as the stylish, living room-esque reading room is equipped for all-day sip-and-read.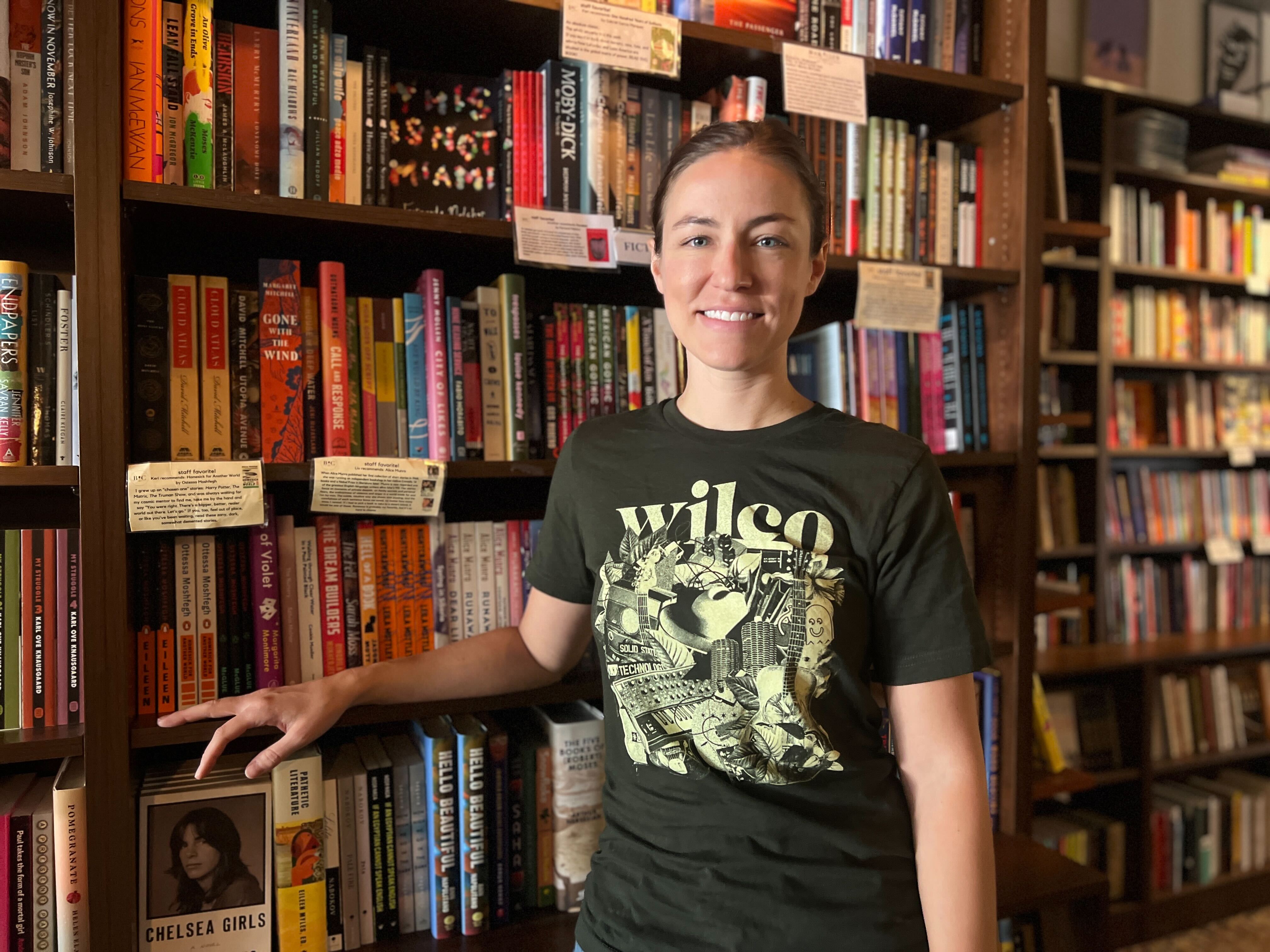 Erin Neary of Book Club. Photo: Naty Caez

For those who want to know more about the process of book binding, you're also in luck — New York is home to The Center for Book Arts, an exhaustive, educational tribute to the process of book-making. If you've been sitting on your own Great American Novel, you can learn how to bind it yourself in one of their many workshops! 

Much like the pile of "To-Be-Reads" on your nightstand, there is such a rich tapestry of independent bookstores to try that we've got even more recommendations over on our editor's picks list! Happy reading!!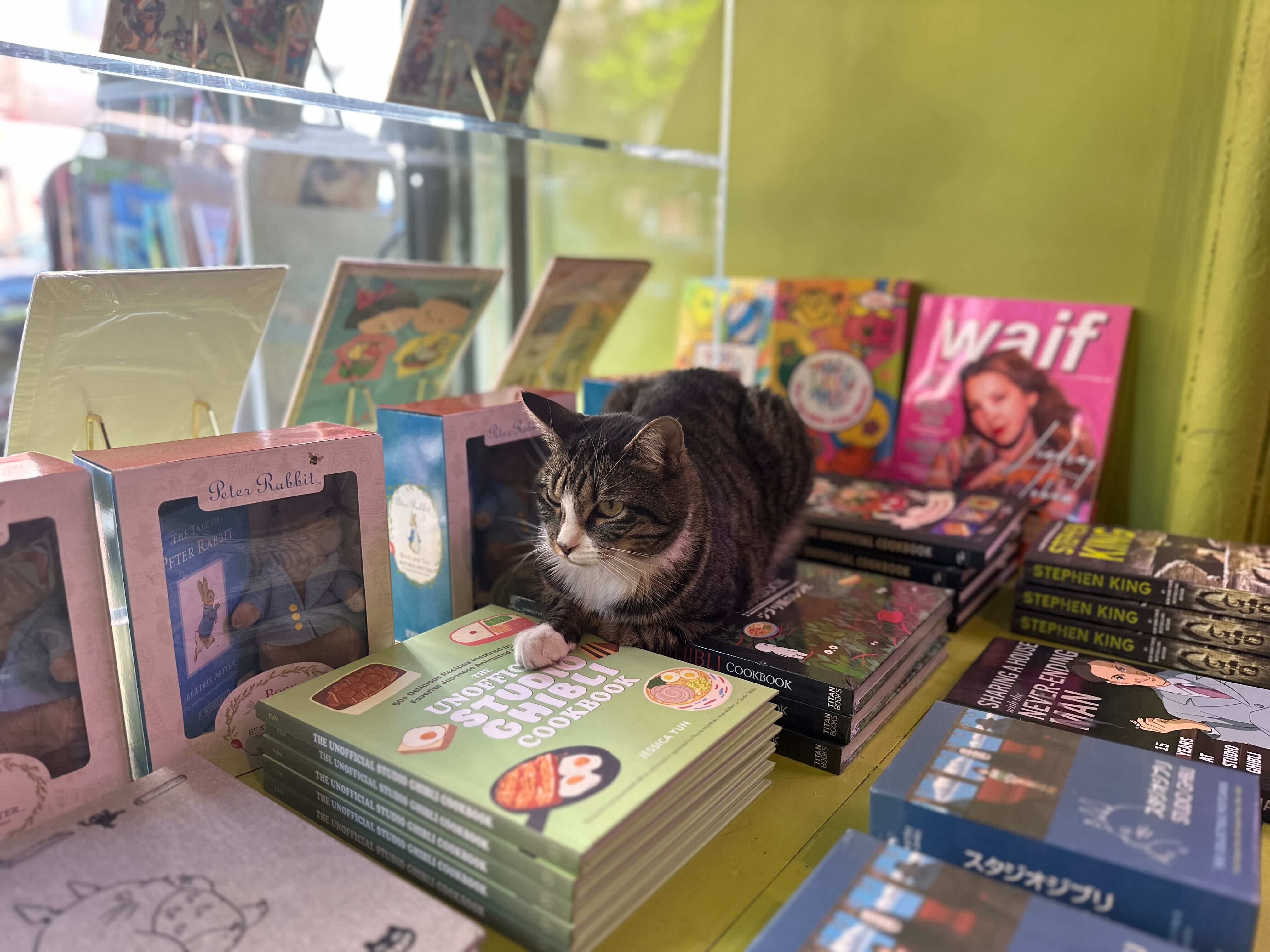 Pillow cat of Pillow-Cat. Photo: Naty Caez