New York is littered with businesses bearing the name " ____ & Son" — but if you look closely enough, you'll also find a more forward-looking trend — shops that have been passed down from father to daughter.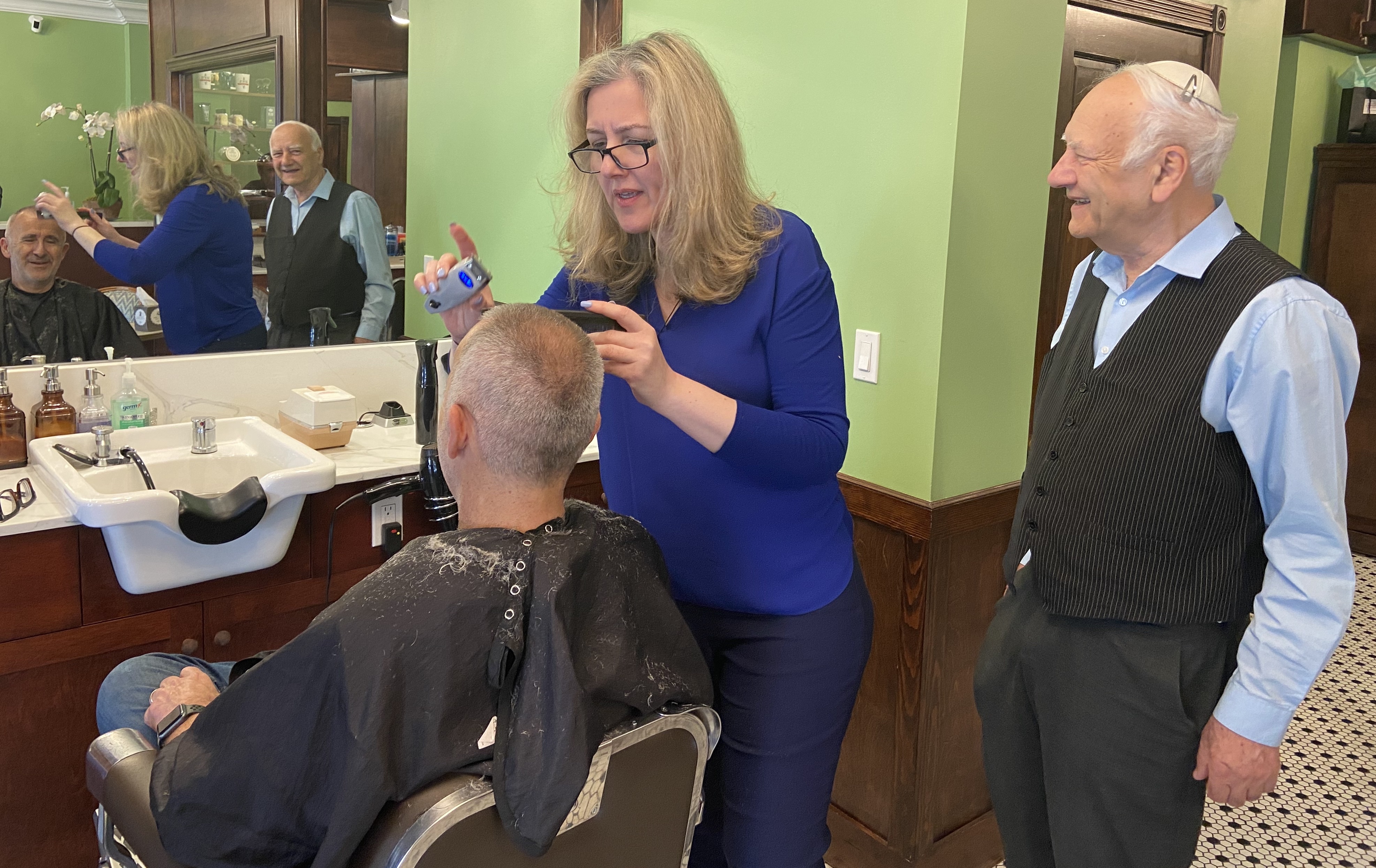 Luda Mirzakandova cuts customer Steve Elvin's hair as father Boris looks on. Photo: Sarah Beling

At E49th Street's The Midtown Shave co-owner Boris is a skilled barber originally hailing from Uzbekistan who has been practicing his craft for over 50 years. After moving to New York in 1992, he soared to the top of his industry, being hired as the first Master Barber for The Art of Shaving. His tenure there led to significant press, including lines of celebrities eagerly awaiting a shave by Boris. Daughter Luda began her barber career sweeping the floor of her father's shop back in Uzbekistan, where watching him work inspired her to join the ranks. She worked alongside her father at the Art of Shaving until its Midtown location closed and the duo got the chance to open their own shop in 2022."People come in and say, 'your father has the lightest touch — like a feather," she told us. "Clients are very loyal to him because once they're found him, they stay — men don't like change!"

Luda and Boris are just two in a now-long legacy of New York businesses passed from father to daughter. The first was the popular (and still-standing!) Russ & Daughters appetizing store, that originally opened on the Lower East Side in 1914 and has since expanded to multiple cafes (including a new outpost in Hudson Yards) and a popular nationwide shipping business. The traditional Jewish business's success would have been hard to predict when founder Joel Russ opened his first store, boldly choosing to name it after his daughters. "I remember my great-aunt Hattie talking about when he changed the name to Russ & Daughters," Nikki Russ Federman, the fourth generation owner of the franchise told Inside Hook in 2019. "People would stop him to offer him a piece of advice. You know, 'Mr. Russ, why would you do this? Why would you ruin your good business?' It was very controversial." 

But the bet paid off — and Russ & Daughters, now a favorite for everyone from longtime locals to celebrities, forged the way for other Big Apple businesses to follow suit. McSorley's Old Ale House — an East Village institution on E7th Street and once infamously known as one of the last "men only" bars in the city — was eventually purchased by its night manager Matthew Maher, who passed the business down to his daughter Teresa, making history as the first woman to work behind the bar at the sawdust-filled stalwart. 


Teresa Maher of McSorley's Ale House.

Not far from McSorley's is Pageant Print Shop on E4th Street, where co-founder Sidney Solomon — who opened the store as a secondhand bookshop in 1946 — went on to pass the baton to his daughters Shirley and Rebecca. The duo transformed their focus to curating antique prints, as well as deconstructed books useful for artistic projects. Further uptown on W21st Street is Best Shoe and Handbag Original Repair, where owner Marcia Sailema learned the art of working on fine leather goods from her father until he retired in 2015. Marcia bolstered her own skill set with classes at FIT and now proudly takes the lead on repairing everything from Chanel handbags to vintage pumps.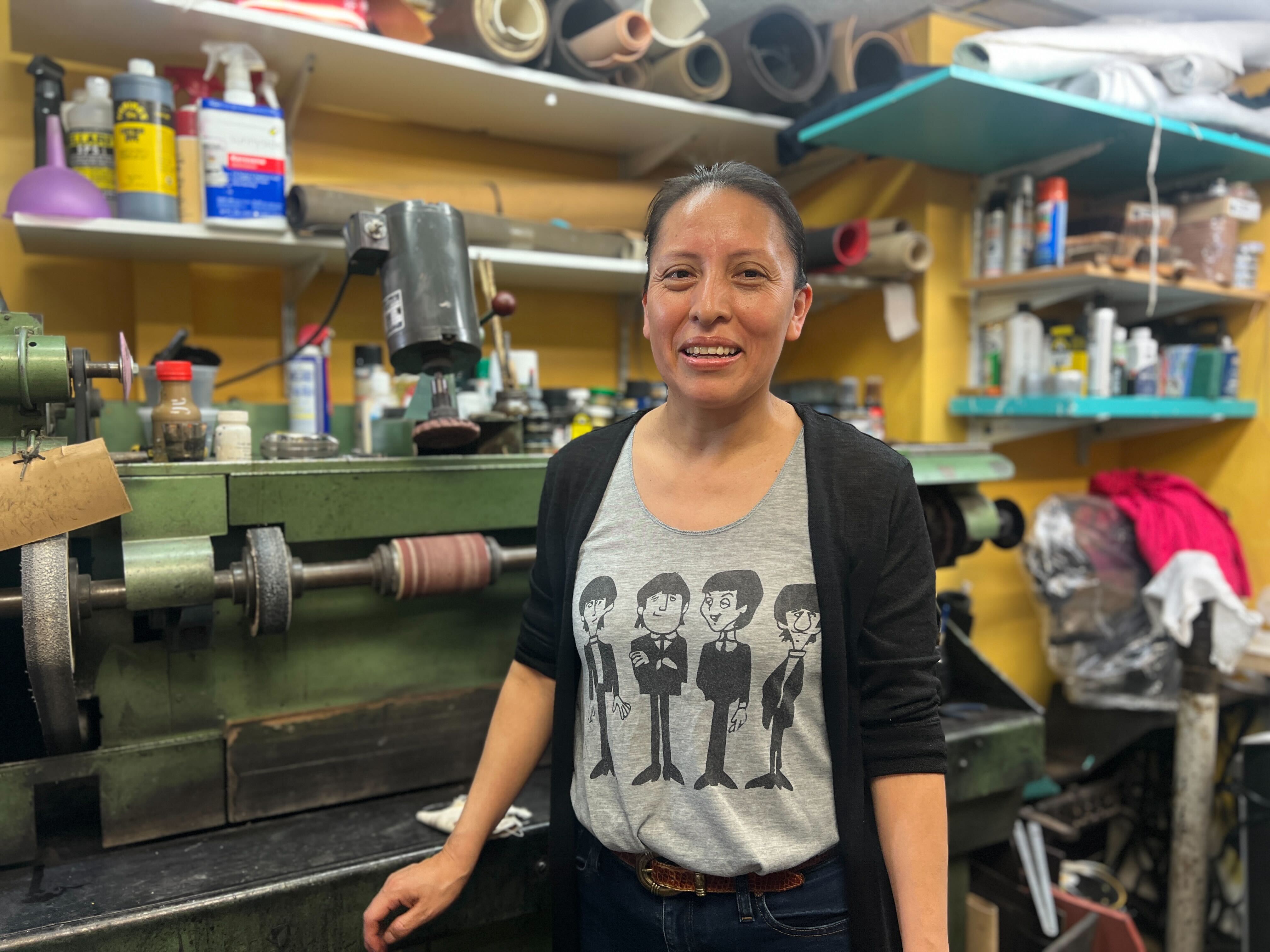 Marcia Sailema of Best Shoe and Handbag Original Repair.Photo: Naty Caez

Those wondering whether the "& Daughters" legacy will live on are in luck. Over in Little Italy, butcher Jennifer Prezioso runs Albanese Meats & Poultry originally opened in 1923 by her great-grandparents and passed on by her grandfather, Moe. Jennifer, an actor who initially had no intention of going into the butcher business, initially stepped in to help her aging grandfather — driving him to work, observing his time-honored butcher techniques, taking up a butcher's apprenticeship and eventually declaring an interest in keeping the shop in the family. 

When Jennifer and Moe discussed the possibility of her taking over the store, she told CBS, he urged her to follow her passion. "My grandfather said, 'Well, I thought you wanted to act? That's what you love to do!'" Jennifer told CBS Sunday Morning. "And I said, 'I do, but I also love to be here and tell our story every day.'" After Moe passed away from COVID-19 just shy of 96 in April 2020, Jennifer took over the store to keep her grandfather's legacy alive. She posited that he was still watching over her, adding: "I feel him excited for what's to come — we have a new lease on the store and we're going to be here for a few more years, and I look forward to that too."