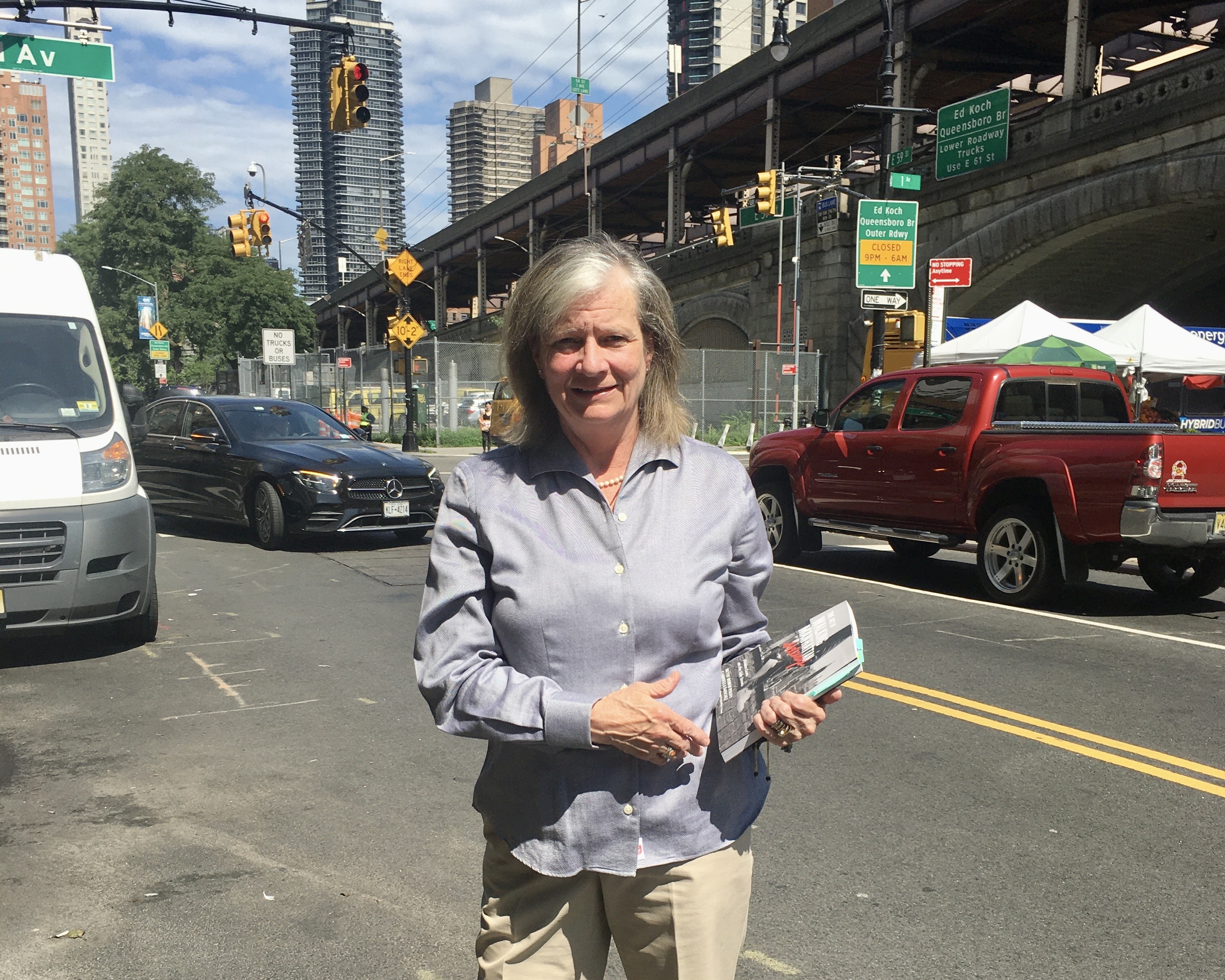 Where do you live in Manhattan?
My current neighborhood is Sutton Place
Where else have you lived in Manhattan?
I lived in Chelsea for over 25 years. Chelsea to me was fantastic — it was a great location. It was a midpoint for my career on Wall Street and my favorite getaway Central Park
So, what's your New York story? Born here, or just arrived?
I like to say I'm a native New Yorker. I'm proudly born and raised in New York spent most of my childhood in Brooklyn, made my way across the Verrazano bridge to Staten Island and after college I lived in the square mile city of Hoboken before settling in Manhattan. 
What was your first job? What do you do now?
My first "real" job (after having a paper route and selling Amway products door to door) was working in a Chinese take-out restaurant. I answered the phone and did the takeout counter orders. I worked every day after school during my junior / senior years in High School. It was a great job I really enjoyed working with our customers and staff. I even became pretty good in calling out the menu items in Cantonese.
It has been many years since my days in the fast food business, and having had a fulfilling career on Wall Street here I am working with Manhattan Sideways supporting and working to build strong partnerships and assisting Small Businesses to continue to thrive, grow and succeed in Manhattan.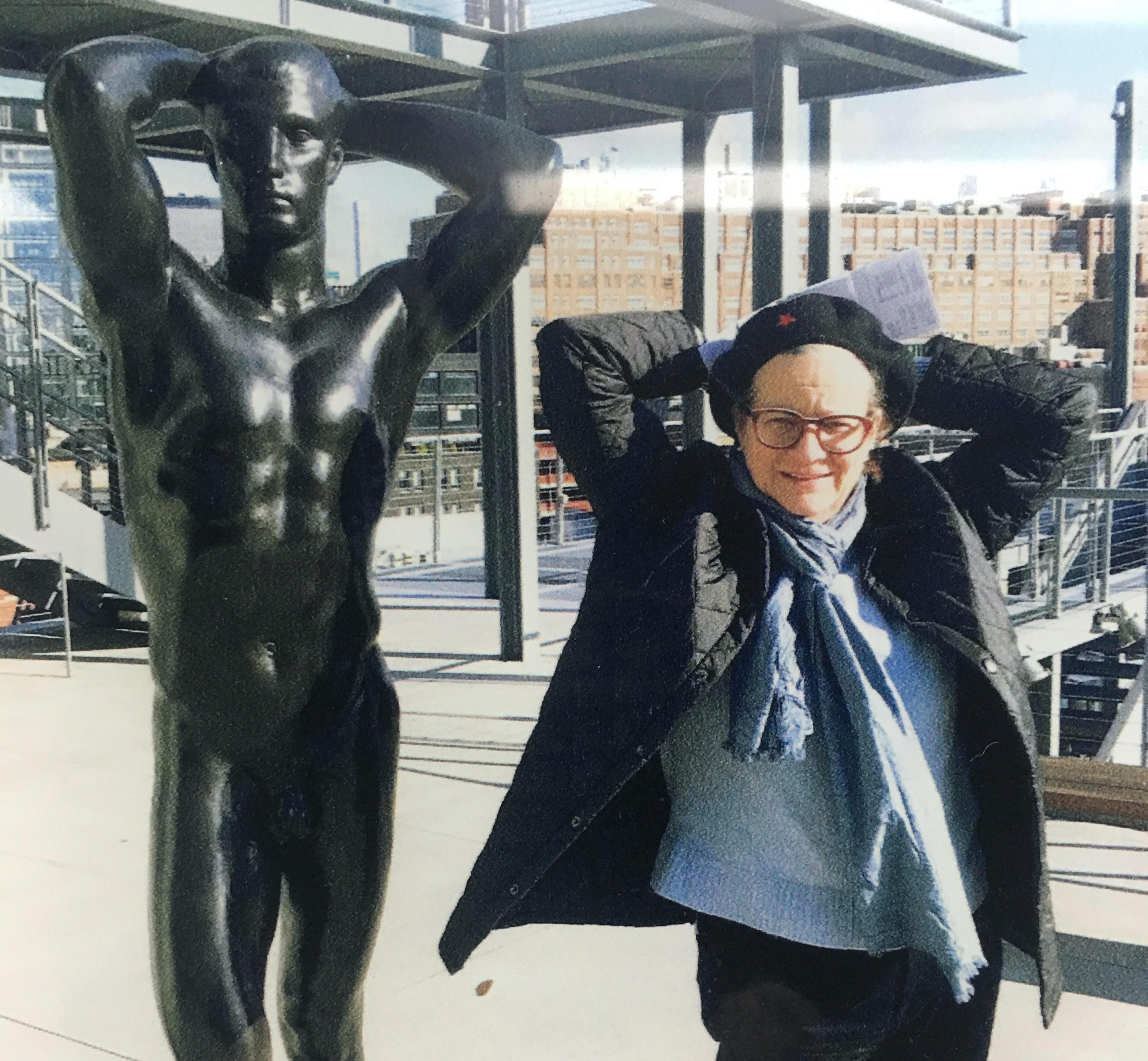 What's your favorite New York minute (or moment) so far?
I have had, and will continue to have, so many "moments" — because in New York we live for the moment and a New York minute is forever. All New Yorkers have our New York stories.  
One favorite moment has to be the first time I walked on the High Line on the Westside of Manhattan. It was surreal — the beauty, the height, the escape from the street; a park without being a park. Living in Chelsea and having close proximity to the High Line during the build, I was able to volunteer and be an active participant and "Friend of the High Line" I still have my keychain that I received as a gift for volunteering with mailings for donations. The High Line brought the Hudson river and the streets of Manhattan together. It was great to see the side streets leading to and from the High Line exploding with liveliness. I've watched it evolve to the beauty it is today from the dilapidated elevated West Side highway roadway that was a huge hunk of junk eyesore. It will forever be a special public space in Manhattan.
Share with us why you love Manhattan
Manhattan is vibrant and alive, and forever changing — the most fabulous landscape. It may sound cliché, but Manhattan is the city that never sleeps. There are many wonderful cities across the USA and Worldwide but none of them compare to the wonderfulness of Manhattan. It is massive yet still a "Melting Pot" of pockets across the city. We have fabulous diversity on the Island of Manhattan. We have neighborhoods that define cultures with their stores and restaurants. You can actually travel the world culturally by traveling across Manhattan Uptown/Downtown — Eastside/Westside. So many neighborhoods!
What's your superpower or hidden talent?
My superpower is to always be learning / sharing and seeing each day as a fresh new start.  
Hidden talents are many — I like to think of myself as a "Jill" of all trades. 
If you could bring one place back to Manhattan that is no longer around (we call them Lost Gems), what would it be?
I used to love The Big Cup in Chelsea on 8th Avenue between 21st/22nd Street. It was a wonderful coffee house (may have been one of the originals), so big so vibrant. The place was filled with eclectic furniture, a real mismatch of couches and big comfy chairs — It may have closed but the memories are forever
What else should we know about you?
WYSIWYG — What You SEE IS What You Get
Virginia's Manhattan Gems
Central Park
 —
While the "Park" it is not a "Small Business" almost every store/restaurant that borders the Park is — and I have managed to visit plenty. The park runs from 59th Street to 110th Street — a lot of great side streets.
Sarabeths
on Central Park South have one of my favorite NYC Chicken Pot Pies 
Jacobs Pickles
on Amsterdam Ave between 84th/85th Street prepares the best Southern food — and always a go-to for brunch before an afternoon in Central Park. 
Pings Restaurant
—
22 Mott St, New York, NY 10013 (between
Not many Manhattan Sundays go by when I don't head to Chinatown for Dim Sum at Pings at 22 Mott Street. Probably the best part of going on Sunday is the people watching as both the regulars and the Manhattan tourists come together to feast and enjoy. Pings is always busy and the food is delicious. Afterwards it's always nice to walk around Chinatown and Little Italy. 
Russ & Daughters
 —
502 W 34th St., New York, NY 10001 (between 10th/11th Ave)
Step away from the bagel with cream cheese and no-one gets hurt! Although there are newer and "cooler" locations of Russ & Daughters (Orchard St / 10th Ave & 34th St ) they will never ever take the place of the busy, crowded, pushing, shoving location on East Houston. That said, I will forever go to Russ & Daughters no matter the location (and I've been to them all), as long as I can get the best "Classic Bagel Sandwich" Manhattan has to offer.
Economy Candy
 —
108 Rivington St, New York, NY 10002 (between Essex/Ludlow)
Who doesn't like candy? If you don't, I'm certain you know someone who does. This floor to ceiling candy store will have you singing SWEET SONGS! Economy Candy is located on Rivington Street off of Essex Street on the Lower East Side of Manhattan. I have to admit I was not looking for a candy store, but somehow it found me. Rivington Street along with neighboring Delancey Street and Allen Street are great places to find a well priced tailors in Manhattan.
Shoe Repair Shops —
Some of my go-to shoe repair places:
Downtown — Roman Shoe Repair — 105 Broad St, New York, NY 10004
Chelsea —
Cesar's Shoe Repair
— 180 7th Ave, New York, NY 10011
Midtown —
Tony Shoe Repair
 — 208 W 35th St, New York, NY 10001
Upper West Side —
Mel's Shoe Repair
— 262 W 72nd St, New York, NY 10023
My current neighborhood go to — Miguel's Shoe Repair and shine - 348 East 49th Street off 1st Avenue (don't blink or you'll miss it). 
I always loved the smell of shoeshine wax and loved having my shoes shined, plus with all of my Manhattan walking having the soles/heels of my shoes repaired is essential. 
If you know someone who would make a great My Manhattan story (or you would like to nominate yourself) please
fill in this form....
---