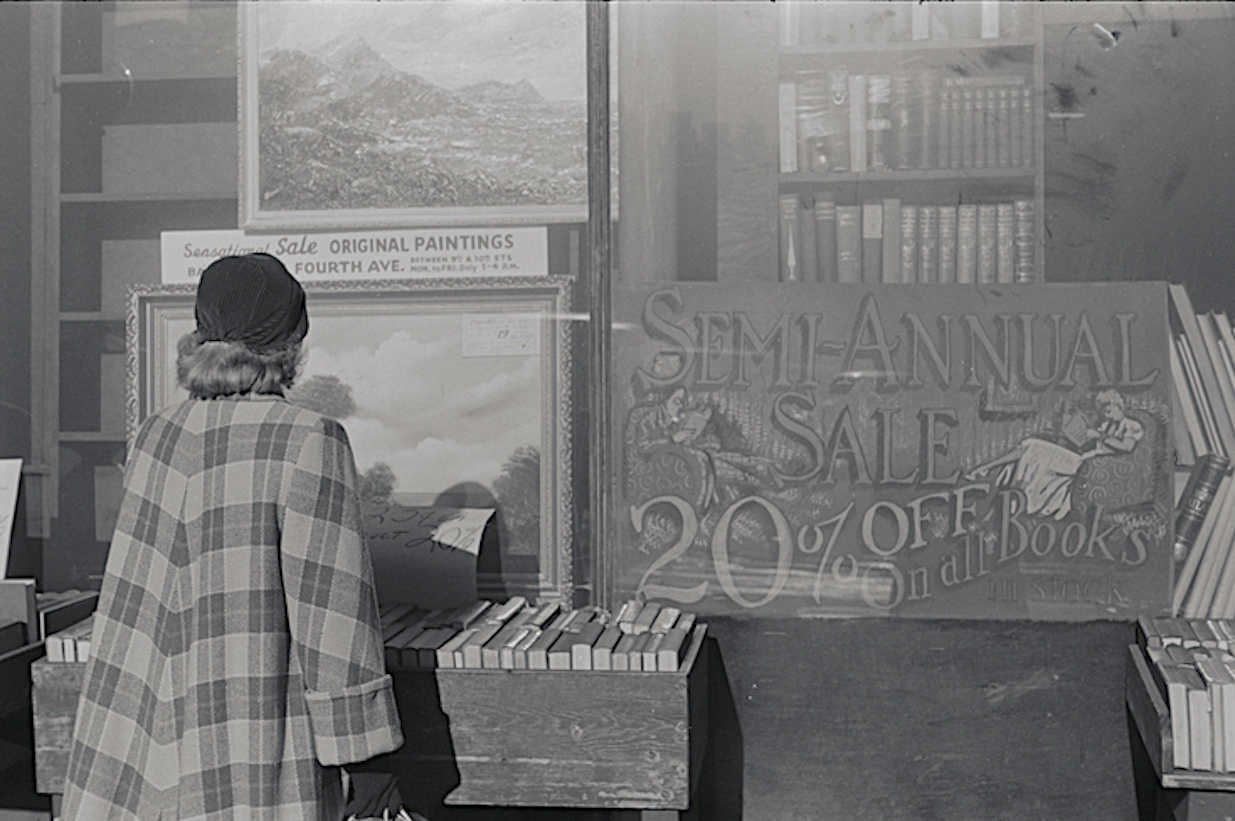 A woman browses discounted books on 4th Avenue between 9/10th Street. Photo: NYPL

Book Row, a bustling district in New York City from the 1890s to the 1960s, was a paradise for bibliophiles and bibliomaniacs alike. This unique neighborhood, sprawling over six city blocks, was home to over three dozen bookstores, most of which were second-hand. The vibrant stretch of Fourth Avenue between Union Square and Astor Place, also known as "Booksellers' Row" or "Second-Hand Row," was a sanctuary for those who sought the comfort of musty pages and the thrill of discovery in stacks of used books. Yet, as the 1960s rolled around, the district saw a significant decline. Skyrocketing rents forced many bookstores to either move or shut their doors for good. Residential apartments began to replace the familiar storefronts, and the retirement or deaths of the original bookstore owners further contributed to Book Row's disappearance.

The Strand Bookstore, the best known surviving bookstore from the original Book Row, demonstrated this resilience, having moved due to rent increases in 1957, yet persisting and thriving in its new location at Broadway and 12th Street (with satellite locations at Columbus Avenue, Central Park and LaGuardia Airport).

However, Book Row also lives on through the legacy of two lesser known stores, Argosy Book Store and Pageant.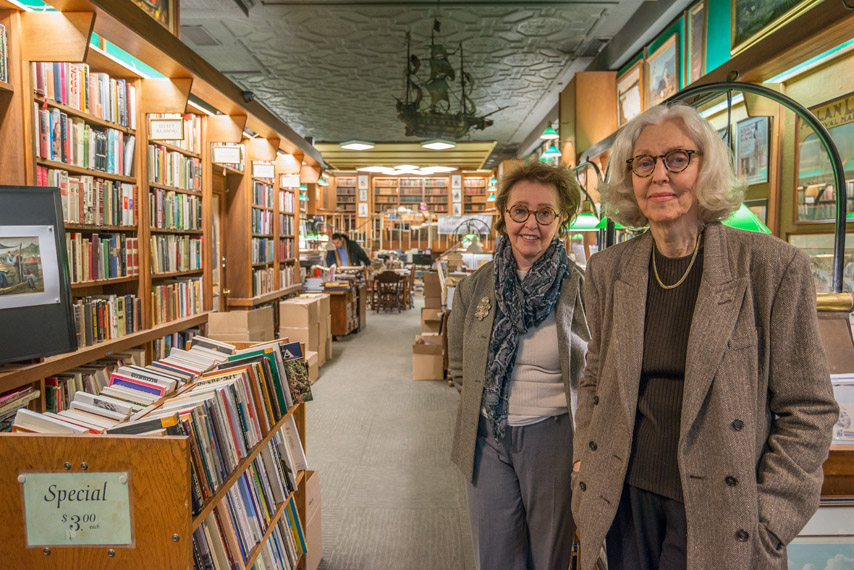 Sisters Naomi and Judith continue on the legacy of Argosy from the Book Row origins and their father. Photo: Tom Arena

Argosy, nestled on E59th Street, is a testament to an enduring love for books and history. Initially relocated uptown by their father, the bookstore is now curated by three sisters, who continue to cultivate this remarkable haven of antiquarian books, modern works, old maps and signed pieces. Their inventory extends back to the 1700s, embodying a rich tapestry of history. Despite its central location, Argosy remains a 'hidden gem' for many, surprising the uninitiated with its vast six-story collection that feels as much a museum as a bookstore. From general browsing rooms to specialized collections like the autograph section, Argosy continues to captivate, educate, and inspire its visitors. Despite tempting real estate offers, the bookstore has remained a family-run, independent business.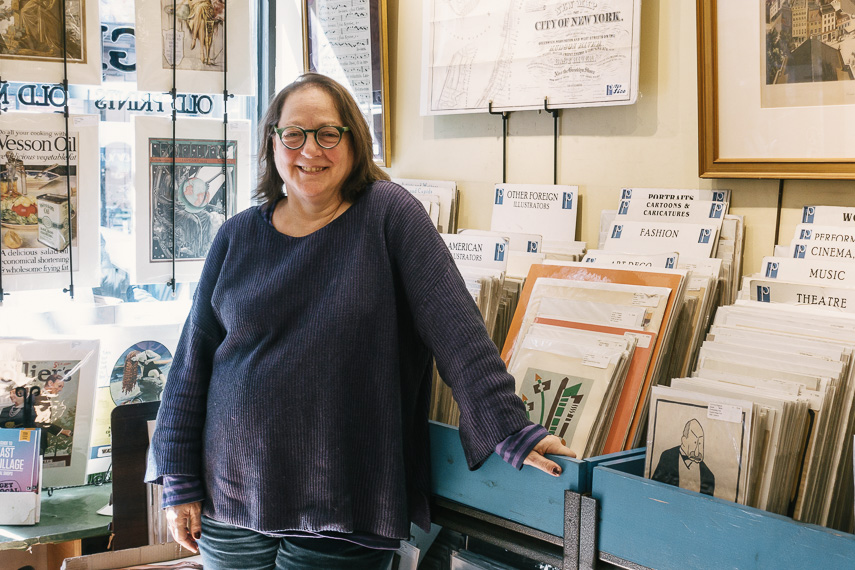 Pageant continues from its origins on Book Row, with the founders' daughters (Shirley Solomon pictured) pivoting to original art. Photo: Olivia Reavey

On E4th Street, resides the Pageant Print Shop. This store's journey began with a humble booth on Book Row, later moving to its current side street location. The founders' daughters decided to pivot from antiquarian books to preserving the original art from these books, selling thousands over the years. Pageant's bright East Village storefront, filled with an extensive collection of old prints and maps, attracts locals and tourists alike. Their impressive and affordable collection, derived from old books with valuable interior prints but deteriorated exterior bindings, offers everyone a chance to own a piece of history.

Strand, Argosy and Pageant carry forward the spirit of Book Row, intertwining the past and present through their cherished collections and the stories they tell.