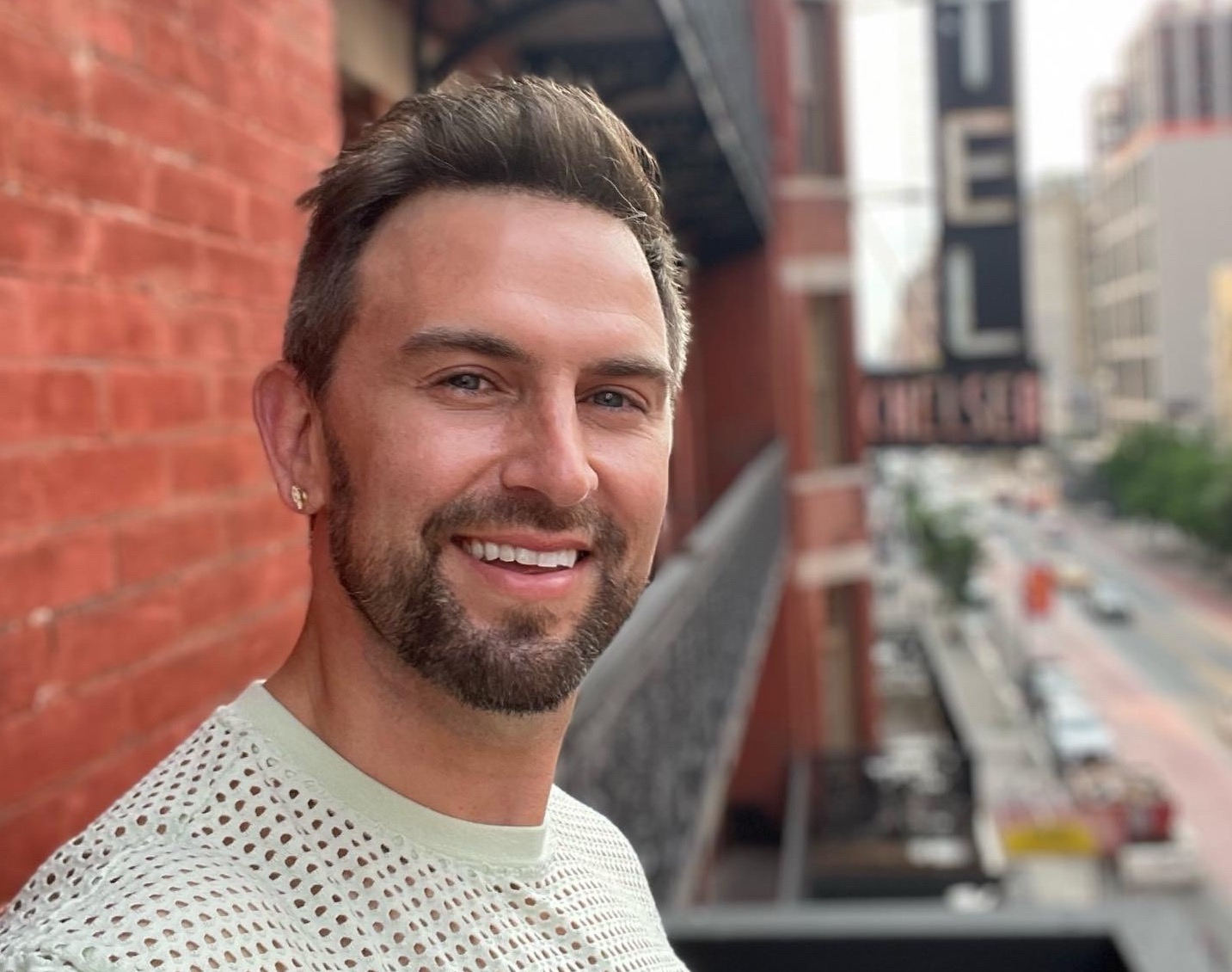 Where do you live in Manhattan?
I live in the West Village.
Where else have you lived in Manhattan?
I started off in Chelsea, but have been in the West Village for almost 20 years now.
So, what's your New York story? Born here, or just arrived?
My parents are from Cleveland, but their early years of marriage were here in New York City. They had their first child (of nine) here, before moving back to Cleveland, where I grew up. After graduating from the University of Michigan School of Music in the Musical Theatre Department, I moved to New York and began my career in show business.
What was your first job? What do you do now?
My first and only non-show business job in New York City was working at a fancy furniture outlet store on 10th Avenue and 23rd Street called Portico. It's where I was working on September 11th, 2001. I was a terrible salesperson but I still fold hand and bath towels in the way that I was taught there. Then I was cast in my first New York City Off-Broadway show,
Forbidden Broadway: 20th Anniversary Celebration
. Forbidden Broadway was a long-running satirical musical review spoofing the songs, shows, and stars of Broadway. It was a fantastic first show to do, and I was very young. I went on to do several shows in New York, and make my living as a concert artist both in my vocal group, The Midtown Men, and on my own.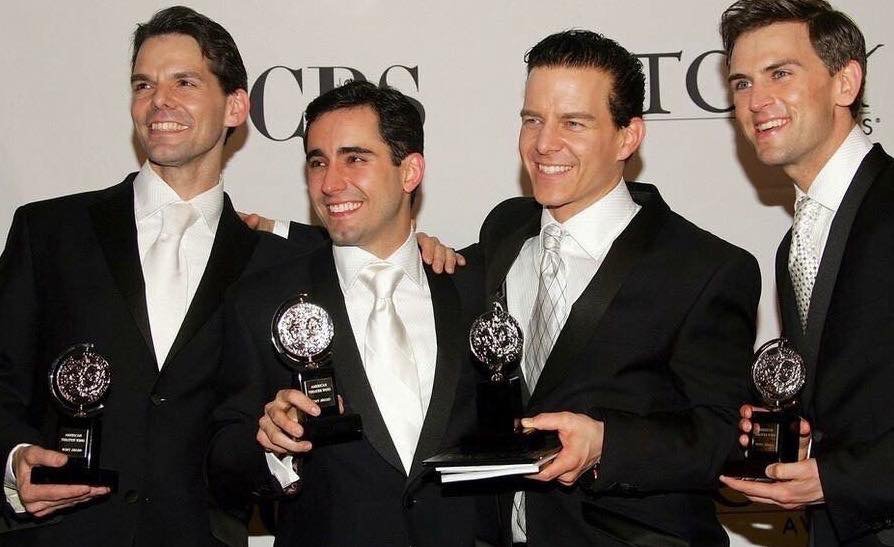 What's your favorite New York minute (or moment) so far?
New York City has offered me and many others countless moments of magic. It's hard to decide. I am one of the four stars of the Original Broadway cast of
Jersey Boys
, creating the role of Bob Gaudio. One New Year's Eve, we performed on ABC's
Dick Clark's Rockin' New Year's Eve
in Times Square with 100 million people watching worldwide. I watched Dick Clark himself do one of his last New Year's broadcasts and then we were introduced by Ryan Seacrest on an enormous stage in the middle of Times Square. Oh, What a Night!
Share with us why you love Manhattan
The opportunity for adventure and perspective is infinite. Every single day, I say to myself or to someone else, how I still LOVE Manhattan with all my heart because of this. I deeply appreciate that when I leave my door every day and head somewhere, within minutes I am around people of all ages, styles, races, religions, socioeconomic levels and orientations. People talk about NYC being a bubble. We pop every bubble. We are around people different from ourselves every single time we are on a street. I love the people watching. I love that people are kind here, especially if you are kind to them first. I love how many people express themselves in different ways rather than conform for the sake of blending in. I love Central Park, the High Line and the Hudson River Park on the West Side Highway. Keep an open mind and heart here, and you will have a beautiful moment of some kind every day.
What's your superpower or hidden talent?
I like to think I'm strong at participating in conversations. I like asking people questions. "What's your story?" "What are your passions?" "How is your week?" "Are you happy these days?" Equally I love sharing about my life. I'm in show business. I love talking about myself. So I go back and forth doing those two things. 
If you could bring one place back to Manhattan that is no longer around (we call them Lost Gems), what would it be?
There used to be a place at 8th Avenue and Bleecker called Shag many years ago that I absolutely adored. It was a hip, small lounge with shag carpeting all over the wall, that gave my neighborhood a funky mixed bar to go with friends or meet new people. Maybe I also want to just go back in time 15 years occasionally.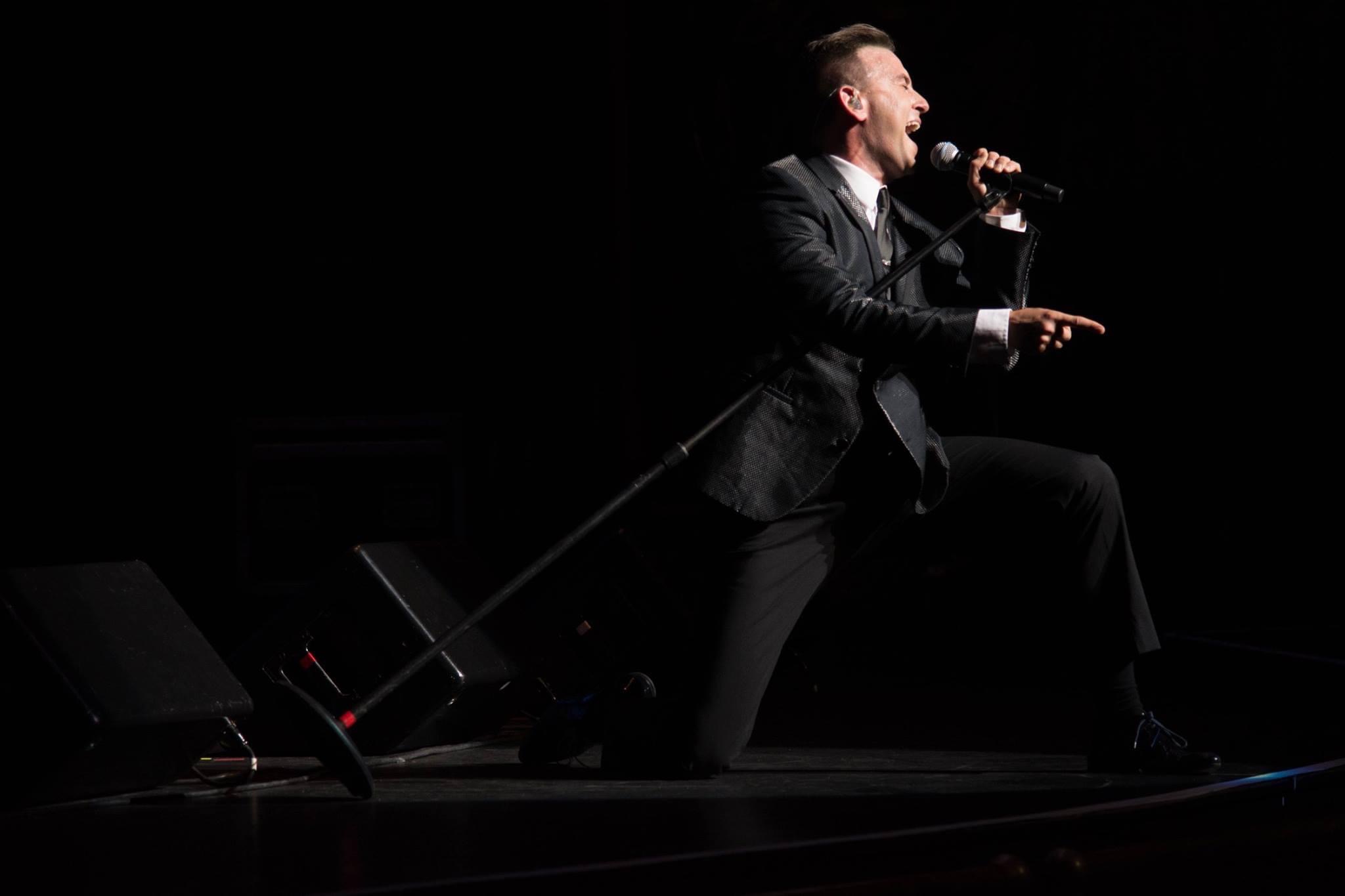 What else should we know about you?
I'm writing a new show that I'm premiering at the world-famous Birdland Jazz Club on West 44th called "It's You I Like." I'm trying not to give too much away about it which makes it a little more of a unique experience promoting it. It's a show for adults that features songs from our childhood. I am exploring this notion that we as adults are in need of encouragement, assurance, self-respect, expression, and understanding just as much as ever. That is a reality that never changes no matter what your age is. Every song will be about whoever is in the audience watching. Come see it!
Daniel's Manhattan Gems

Cursive — 17 8th Ave, New York, NY 10014 (near Jane St)
Cursive is a gift and home decor shop (actually there are two, just blocks away from each other in the West Village). I go there all the time when a friend has a birthday or when I want to get a housewarming or holiday gift or card. The items are well-curated, and range from incredibly posh to humorously irreverent. 

Tavern on Jane — 31 8th Ave, New York, NY 10014 (near Jane St)
Wow, I've spent a lot of money here over the years! This is a true West Village neighborhood spot with an upscale pub vibe. It's a local kind of crowd. Brick walls, crayons and white paper tablecloths, garland everywhere during the holidays, and great food and drinks!

Stonewall Inn — 53 Christopher St, New York, NY 10014 (near 7th Avenue S)
You can feel the history in the air when you walk Christopher Street, and while it was the site of New York's Stonewall Riots, a turning point in the LGBTQ liberation movement, the community on Christopher is diverse and vibrant. Go to the famous Stonewall Bar and support this national monument. 

Fine and Dandy — 445 W 49th St, New York, NY 10019 (between 9th/10th Ave)
This is a fabulous midtown spot that sells gentlemen's clothing including custom shirts, upscale accessories like Biltmore hats, suspenders, ties, pocket squares and fragrances. There is even a contemporary vintage section that is astoundingly curated as well. This is a must-visit if you want to add some distinguished flair to your formal wardrobe.

Unfashional — 342 W 14th St, New York, NY 10014 (between 8th/9th Ave)
There are two locations but I mostly visit the 14th Street location. The fashion is funky and wild, and the earrings and sunglasses and other accessories are fun and affordable.

Red Eye — 355 W 41st St, New York, NY 10036 (between 8th/9th Ave)
This is a new queer nightlife spot that is a coffee bar by day, nightclub by night, and musical venue all in one. Daniel Nardicio opened it and he is always coming up with an exciting atmosphere along with his collaborators.

Birdland Jazz Club — 315 W 44th St #5402, New York, NY 10036 (between 8th/9th Ave)
Birdland has presented many of the most incredible jazz artists in the world over the years as well as the top stars of the Broadway and cabaret community. On Mondays, check out Jim Caruso's Cast Party to watch both seasoned professionals and newcomers get onstage and sing their hearts out. Jim is in a category of one in New York City, and brings a cosmopolitan elegance to the occasion while still being off-the-cuff funny and delightfully entertaining. You can follow my show on July 31st with Cast Party if you want! See what I did there?

Reminiscence — 74 5th Ave, New York, NY 10011 (between E13/14th St)
This is a very fun vintage shop that features wild and flamboyant pieces, costumes, gifts, and accessories. I love playing dress up here and expanding my fashion expression game. I usually walk out with something. Great for both men and women if you want to get something FUN.

Russian Samovar — 256 W 52nd St, New York, NY 10019 (between 7th/8th Ave)
This is a sentimental spot for me, because when I was performing in Jersey Boys, this bar and restaurant was across the street, featuring infused vodkas, rich dishes and live music. I still visit there from time to time and get something at the bar and the beef stroganoff.

Anything else you'd like to tell us?
I am so excited to get onstage with my beautiful jazz band on July 31 to lift everyone's spirits! It's a mid-summer pick-me-up! Tickets here...

If you know someone who would make a great My Manhattan story (or you would like to nominate yourself) please fill in this form....
---