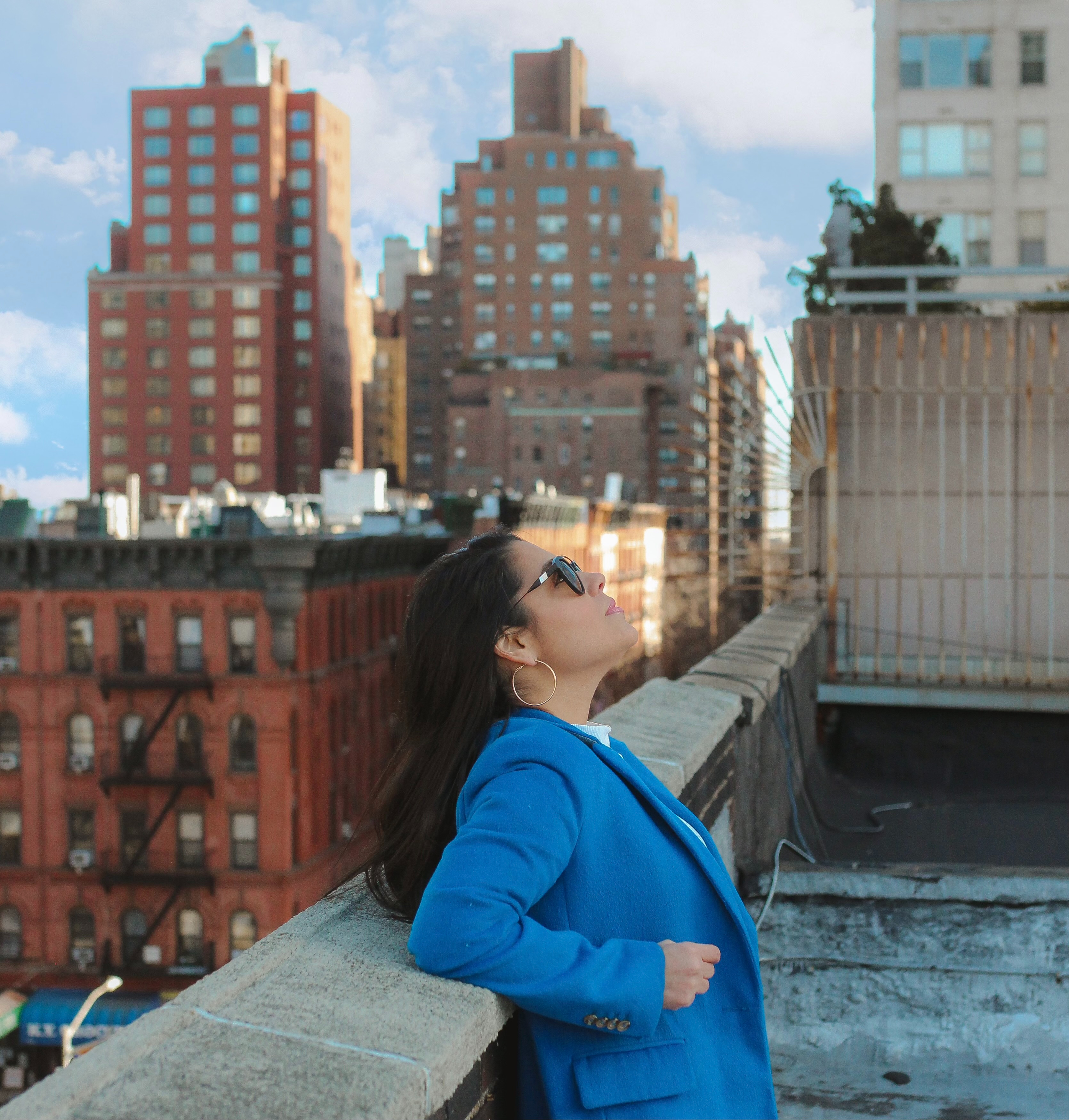 Where do you live in Manhattan?
I lived on W46th Street
Where else have you lived in Manhattan?
I lived in Hell's Kitchen on 46th Street for 5 years from 2018-2023. Sadly, I had to move out 2 months ago as they are selling my apartment. I unfortunately was not able to stay in Manhattan, but I'm still super close to the city — just a path train away! And I'm always here for work, so in a lot of ways it feels like I never left.
So, what's your New York story? Born here, or just arrived?
I'm originally from Bergen County, New Jersey but have always been a city girl at heart. I spent a lot of time in New York throughout my 20s. It was always a goal and dream of mine to move here. It took a little longer than expected, but finally at 34 I was able to make it happen. My 5 years in Manhattan were some of the best and most challenging years of my life and I wouldn't change a thing.
What was your first job? What do you do now?
My very first job was a sales associate at a clothing store called Joyce Leslie. I've had so many different kinds of jobs since then — bartender, dance company, market research — I even worked in finance after college. That's a story for another day! For the past 11 years, I worked for myself as a full-time content creator. I've been able to partner with so many different brands over the years and it's been such an incredible opportunity. It's actually what helped bring me to New York. And now, I do content and social media for Manhattan Sideways and our sister site, W42ST.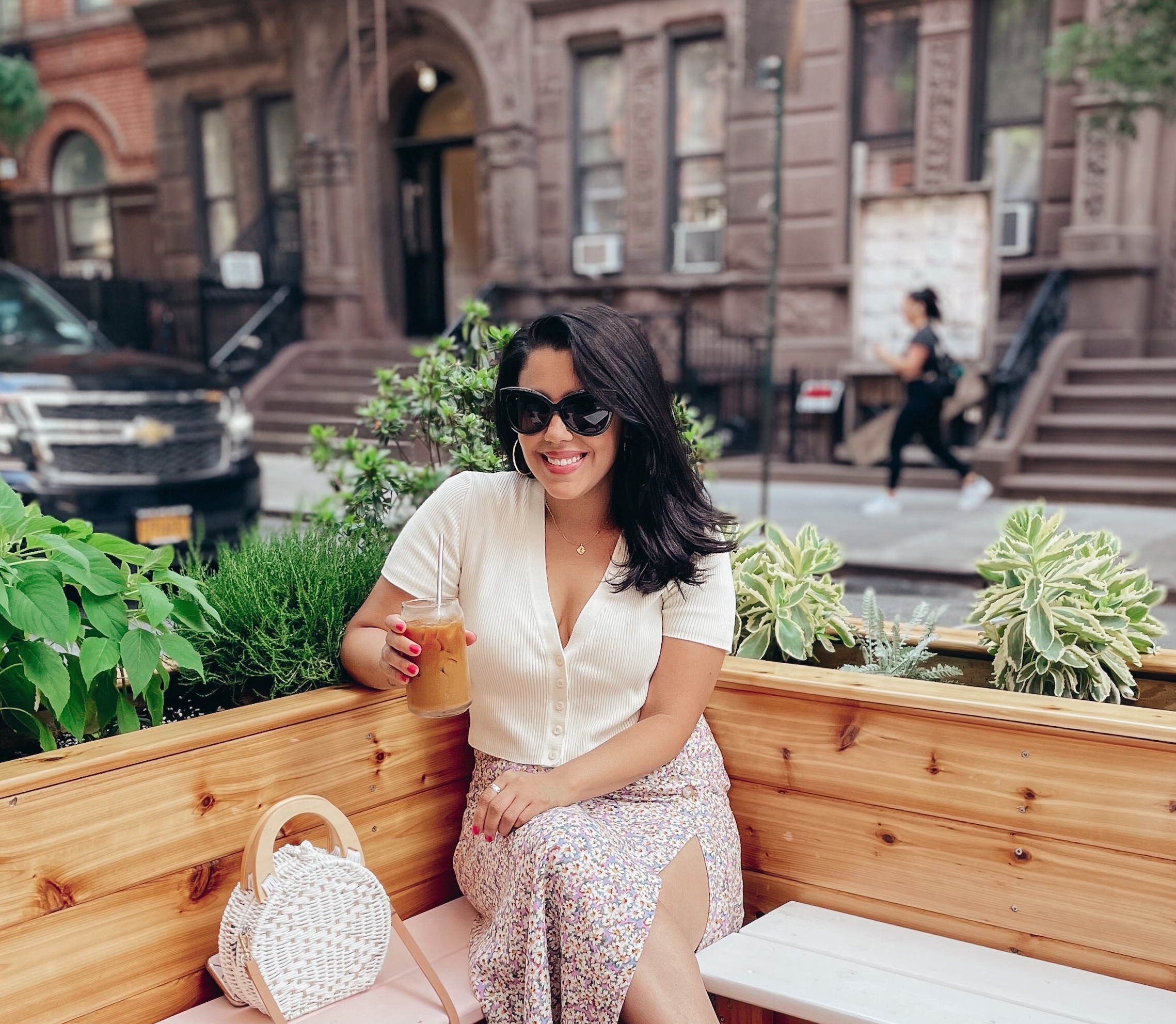 What's your favorite New York minute (or moment) so far?
There's too many, don't make me choose! Ok, here's two few favorites: 
The day I got the keys to my Hell's Kitchen apartment. I worked so hard to make that dream come true and I did it on my own — it was the best feeling.
Running my first race in Central Park this past April. I pulled a hip muscle halfway through and decided to keep going at a very slow pace. Right before I crossed the finish line — literally feet away — my right leg gave out and I collapsed to the ground. Two other runners helped me up and walked me to the finish line. I'll never forget that they did that for me. And even though I fell and did not run my usual pace, I was still so proud of myself for seeing it through to the end. 
Share with us why you love Manhattan
It's the city that changed my life. I love that there is always a story. I love the diversity and the energy here. It's inspiring to me. It also created a lot of opportunity for me. While it could be extremely challenging at times, it also gave me the grit I needed to never give up on myself. It will always feel like home.
What's your superpower or hidden talent?
My superpower is probably my empathy. It really allows me to connect with others on a much deeper level. I absolutely love meeting new people and hearing their stories.
If you could bring one place back to Manhattan that is no longer around (we call them Lost Gems), what would it be?
There's so many places that I wish I could bring back, but I think I'd say Rustic Table that used to be on W42nd between 10th/11th. It was a small place but I loved the cozy rustic atmosphere and really enjoyed their brunch.
What else should we know about you?
My full name is Natalie, but everyone calls me Naty. I have a degree in Journalism. I'm a very creative person. I enjoy traveling alone and taking myself out on solo dates. And I have the cutest 13-year-old dog named Kiko!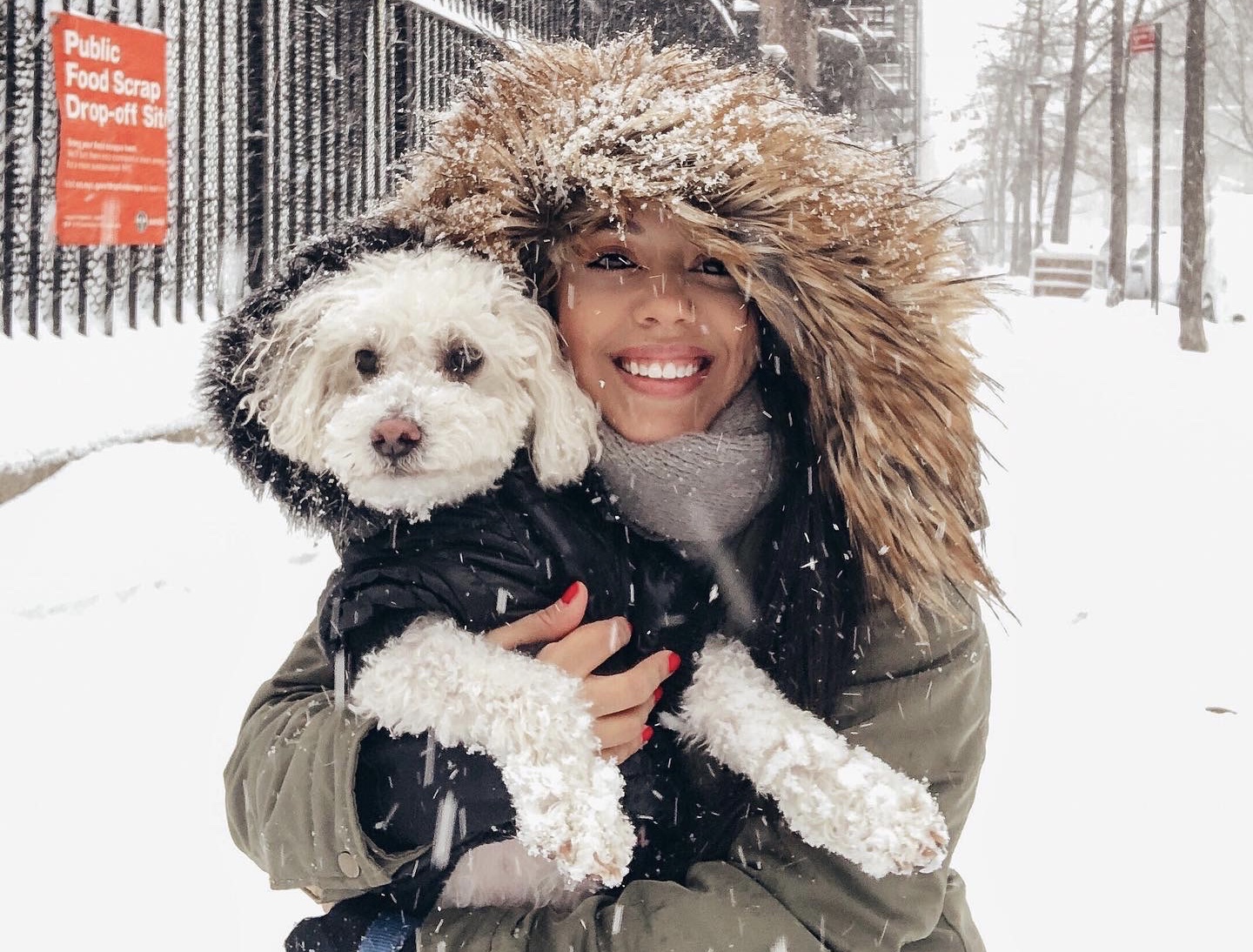 Naty's Manhattan Gems
Briciola
 —
370 W 51st St, New York, NY 10019 (between 8th/9th Ave)
One of my favorite wine bars. Super cozy and intimate. Lots of great memories here from before I even moved to Hell's Kitchen. Love their Fettuccine ai Funghi.
The Friki Tiki
 —
357 W 44th St, New York, NY 10036 (between 8th/9th Ave)
It's a newer spot in Hell's Kitchen hidden beneath Marseille. Whenever I walk in I feel like I'm transported somewhere on a tropical vacation. Love their cocktails and the "frikimole" is so good.
Book Club
— 197 E 3rd St, New York, NY 10009 (between Avenue A/B)
I recently found out about this place and fell in love with the concept. It's a bookstore, coffee shop and bar all in one!
Kobrick Coffee Co
. — 24 9th Ave, New York, NY 10014 (near W13th St)
I haven't been there in a while but I love this coffee shop. It's a great place to hang out and do some work and enjoy coffee with friends or alone. All the greenery makes me happy.
Planta Queen
— 15 W27th Street (bw 5th/6th Ave)
I am not vegan, but a friend brought me here and I absolutely loved it from the food to the drinks to the atmosphere. Try their sushi!
Buceo 95
—
201 W 95th St, New York, NY 10025 (between Broadway/Amsterdam)
Another place I haven't been to in a while but it's a bit nostalgic for me as I spent a lot of time in my 20s coming here before I moved to NY. My friend lived close by and we had many weekend nights here drinking wine and eating tapas. They have a cute outdoor dining area too.
Osteria Cotta
–
513 Columbus Ave, New York, NY 10024 (between W84/85th St)
I have so many wonderful memories here from birthday dinners to New Year's Eve — great wine and food. Such a cozy spot.
Coffee Project
— 401 W 53rd St, New York, NY 10019 (between 9th/10th Ave)
Try their deconstructed latte! It's an experience.
Wine Escape
— 405 W 44th St, New York, NY 10036 (between 9th/10th Ave)
Can you tell I love wine bars? This was a favorite place of mine to go and get a glass alone for happy hour. I always had great conversations with the bartenders and made a few new friends here. It's tiny and intimate.
Heart of Chelsea
—
453 W 46th St, New York, NY 10036 (between 9th/10th Ave)
They always took such great care of my dog. They were good at following up and answering all of the many questions I would ask.
Anything else you'd like to tell us?
You can follow my personal lifestyle content on Instagram @natymichele!
If you know someone who would make a great My Manhattan story (or you would like to nominate yourself) please
fill in this form...
---