Where do you live in Manhattan?
TriBeCa

Where else have you lived in Manhattan?
Oh gosh — I've lived everywhere during my time in New York! Upper East Side, Murray Hill, Gramercy, Chelsea, Union Square, Williamsburg, East Village... I think I'm missing one. 

So, what's your New York story? Born here, or just arrived?
I was born on Long Island, grew up in South Florida and came back to New York after graduating from the University of Florida. I had one job interview in the city and told my parents that I would come home if I didn't get an offer. I didn't get the job. I didn't go home. I've been here ever since (sorry, mom and dad!). 

What was your first job? What do you do now?
My first job out of college was freelance reporting for Us Weekly out of South Florida. I interviewed the cast of the Jersey Shore. (Hi Snooki!) Once I moved to New York, I worked in PR for a short time and I realized it wasn't for me. Upon quitting my PR job, I started freelance writing for a few local New York staples — i.e. The Village Voice's food blog — and eventually landed a contract role as a red carpet reporter for Life & Style and In Touch Magazines. I loved it so much for the five years I worked celeb news. I never went back to an office. These days, I contribute to a variety of national newspapers and online publications covering beauty, weddings, lifestyle, fitness/wellness/health and the nonalcoholic space, among other topics.

What's your favorite New York minute (or moment) so far?
Oh, I have so many! Interviewing Brad Pitt at the World War Z premiere and Ed Sheeran after his first Today Show performance were big ones. Going to Rihanna's album launch party for Unapologetic. One of the best New York moments was getting saved by Ryan Gosling on the red carpet of The Place Beyond the Pines, which is actually how I met one of my close friends, Maggie (who is a fellow journalist). Writing my first article for The New York Times and getting out of bed to find a newspaper at 5 am in Chinatown is one I will never-ever forget. I couldn't sleep because I was so excited.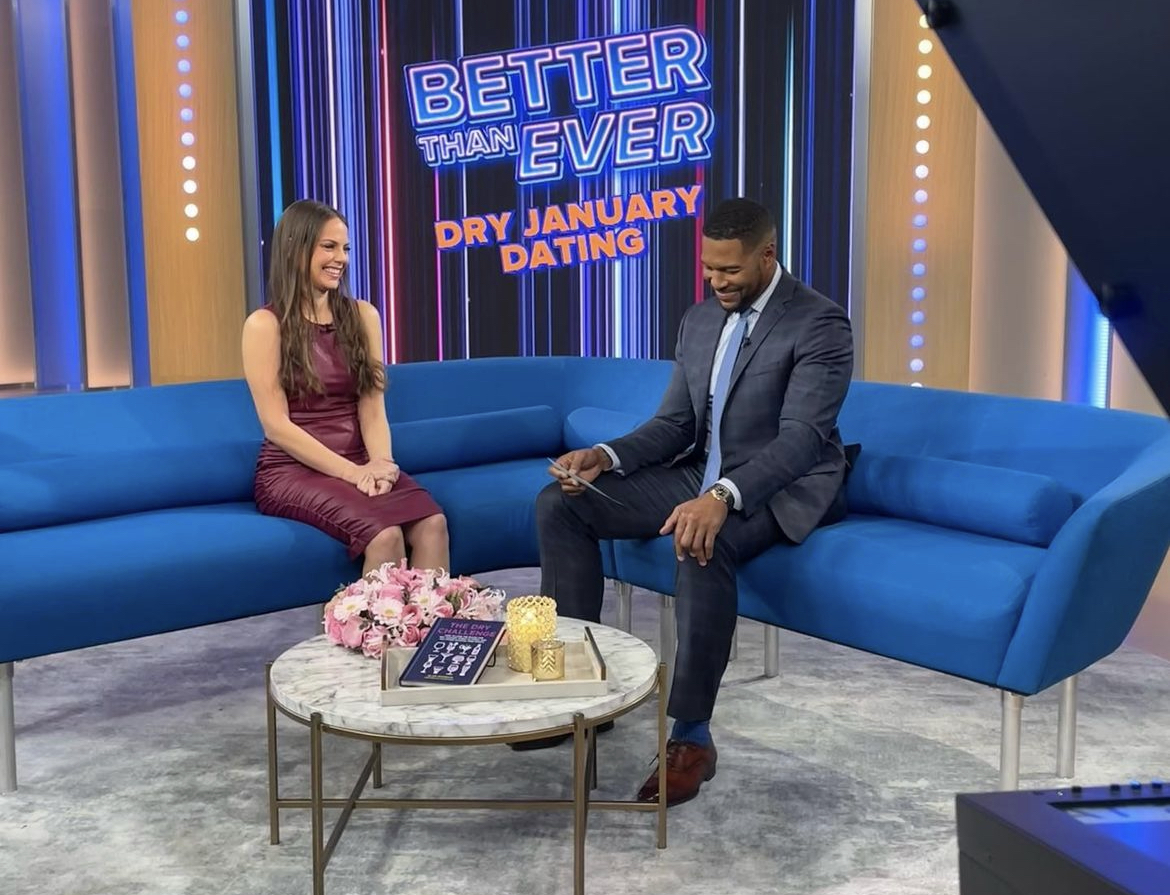 Share with us why you love Manhattan
You can make new friends in 2.5 seconds by striking up a quick conversation in an elevator. You can get — almost — anywhere in the world from NYC's airports. The people watching is top notch. The energy is unmatched. And there's always something fun, exciting and new to do. 
What's your superpower or hidden talent?
Not drinking alcohol (for any amount of time, especially for a month in 2017 when my main gigs were red carpets and writing about alcohol). And following through on spontaneous bets. Both landed me a book deal. My first book is called
The Dry Challenge
and it's a non-judgmental guide to giving up alcohol for Dry January, Sober October, or any other month — which stemmed from a bet on New Years Eve 2016 with my friend Al. 
If you could bring one place back to Manhattan that is no longer around (we call them Lost Gems), what would it be?
There are so many restaurants that I miss: The NoMad, Pommes Frites (yes, that's a real high-low mix). On the workout front: hands down it's Flybarre! Thankfully Kara Liotta (Flybarre's former Creative Director) and her partner created KKSweat, so I can do my best to stay in shape when I'm not attempting to run miles outside.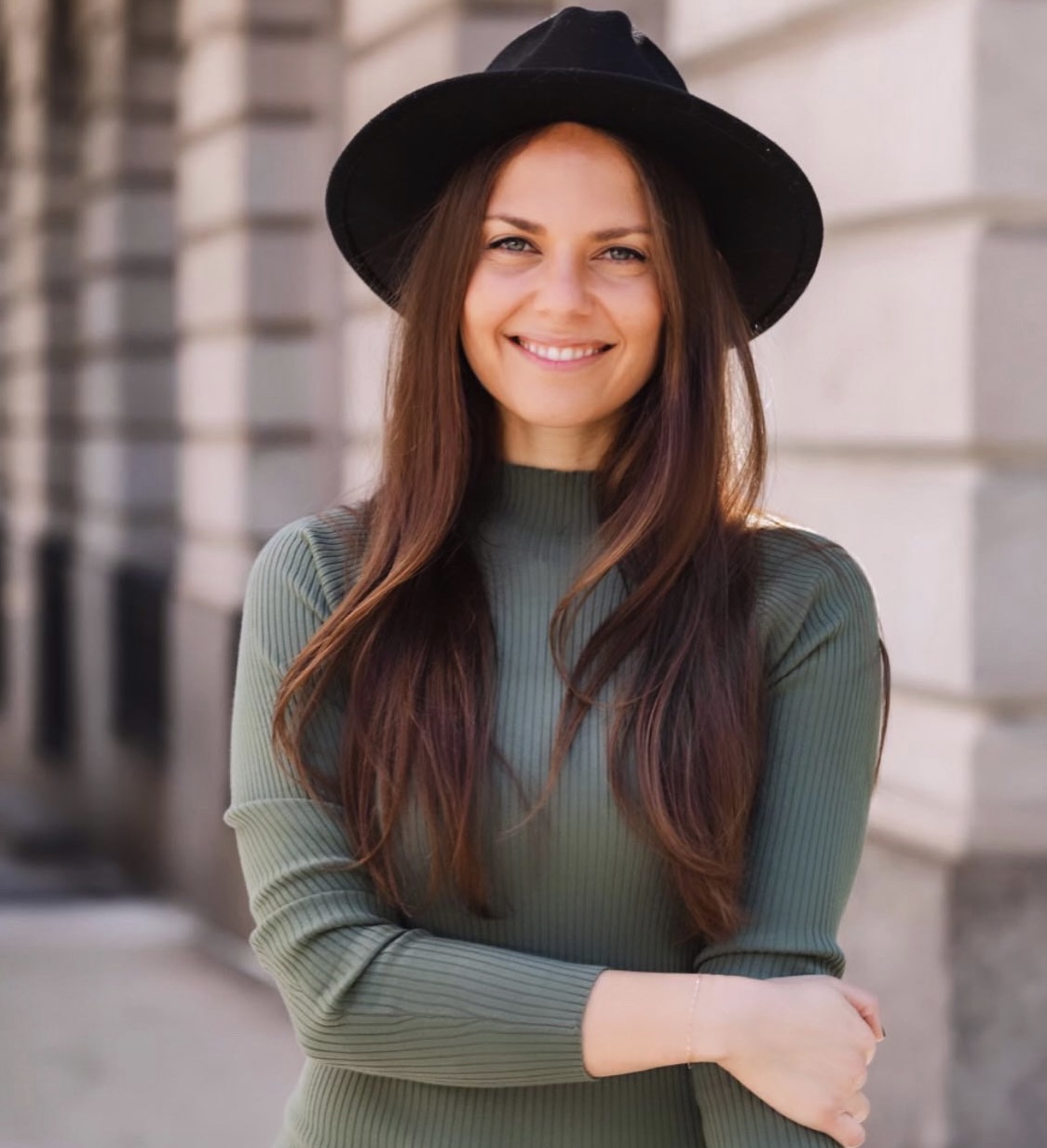 What else should we know about you?
I'm a journalist, a 2x author and an advocate for living your best life without (or with less) alcohol. I travel a lot. I read a lot. I (mostly) live in workout clothes (or dresses). Coffee AND tea. 
Hilary's Manhattan Gems
Breads Bakery
— 18 E 16th St, New York, NY 10003 (between 5th/Broadway)
This bakery is my go-to for so many reasons — including but not limited to the super sweet people who work there. The babka is world famous, and if I ever get married I might make it my wedding cake. My perfect morning would be a treat from Breads, an iced coffee and an email inbox at zero. At least the first two are doable, right?
KKSweat
— 27 W 20th St Suite 202, New York, NY 10011 (between 5th/6th Ave)
High-energy, low impact and abs galore. And endorphins for days! The best shape I've ever been in my life was when I was taking this class 3-4 times a week. That's it. This is New York's best kept fitness secret. If you want abs, go to Kara's class. 10/10. No notes. 
Lamalo
— 11 E 31st St, New York, NY 10016 (between 5th/Madison)
I could eat the bread here every day for the rest of my life. They also serve the best nonalcoholic cocktails during brunch!
Spirited Away
— 177 Mott St, New York, NY 10012 (between Broome/Kenmare)
It's America's — and therefore Manhattan's — first nonalcoholic bottle shop! They sell my book, and they also sell tons of nonalcoholic beverages that I love, like Free Spirits Bourbon and Starla Alcohol-Free Wines.
Strand
— 828 Broadway, New York, NY 10003 (corner of E 12th St)
It's so important to support local bookstores. I always find something to read and unintentionally walk out with four books every time I go here. I always have a physical stack of books to read and a "books to read" list on my Notes app. And they do not overlap. It's not my best characteristic, but it's reality. 
Barry's
— 135 W 20th St, New York, NY 10011 (between 6th/7th Ave)
I've been a fan of Barry's for eight or nine years. I like that it's cardio and weights, and that I can run on their super comfortable treadmills when the weather in NYC isn't fit for outdoor running. I love the energy of the red room. My friends often make this part of our plans, followed by coffee or brunch on the weekends. Or a Monday morning hello — that is, if we can all coordinate a weekday. 
Naturopathica
— 127 W 26th St, New York, NY 10001 (between 6th/7th Ave)
If you are looking for a legit massage or a facial in Chelsea, this is the spot. It's so relaxing and has a natural, good, chill vibe. And of course, I always walk out with 100 products. I can't help it! 
Glosslab
— 180 W Broadway, New York, NY 10013 (between Leonard/Worth)
There are locations all over the city, and there's one in TriBeCa that isn't just convenient but it's efficient too. I'm in and out in 30 minutes for a mani and a pedi — which they can do all at once. I really love their selection of colors, too! There's this pink one that I can't help but get every time. It's the perfect shade! 
Unlisted
— 3 Freeman Alley, New York, NY 10002 (between Rivington/Stanton)
This place just opened on the Lower East Side and is on the roof of a new hotel. It's got a cool vibe, great food, good nonalcoholic drinks and a view of the World Trade Center and uptown, too. It's beautifully furnished, and honestly, I would live there if they'd let me. 
Shoo Shoo
— 371 Broome St. &, 173 Mott St, New York, NY 10013
I dream about their Greek salad. And the hummus. Not to mention, the ambiance is fun and upbeat too! But most importantly: Someone please get me the secret to their Greek salad. 
If you know someone who would make a great My Manhattan story (or you would like to nominate yourself) please
fill in this form....
---