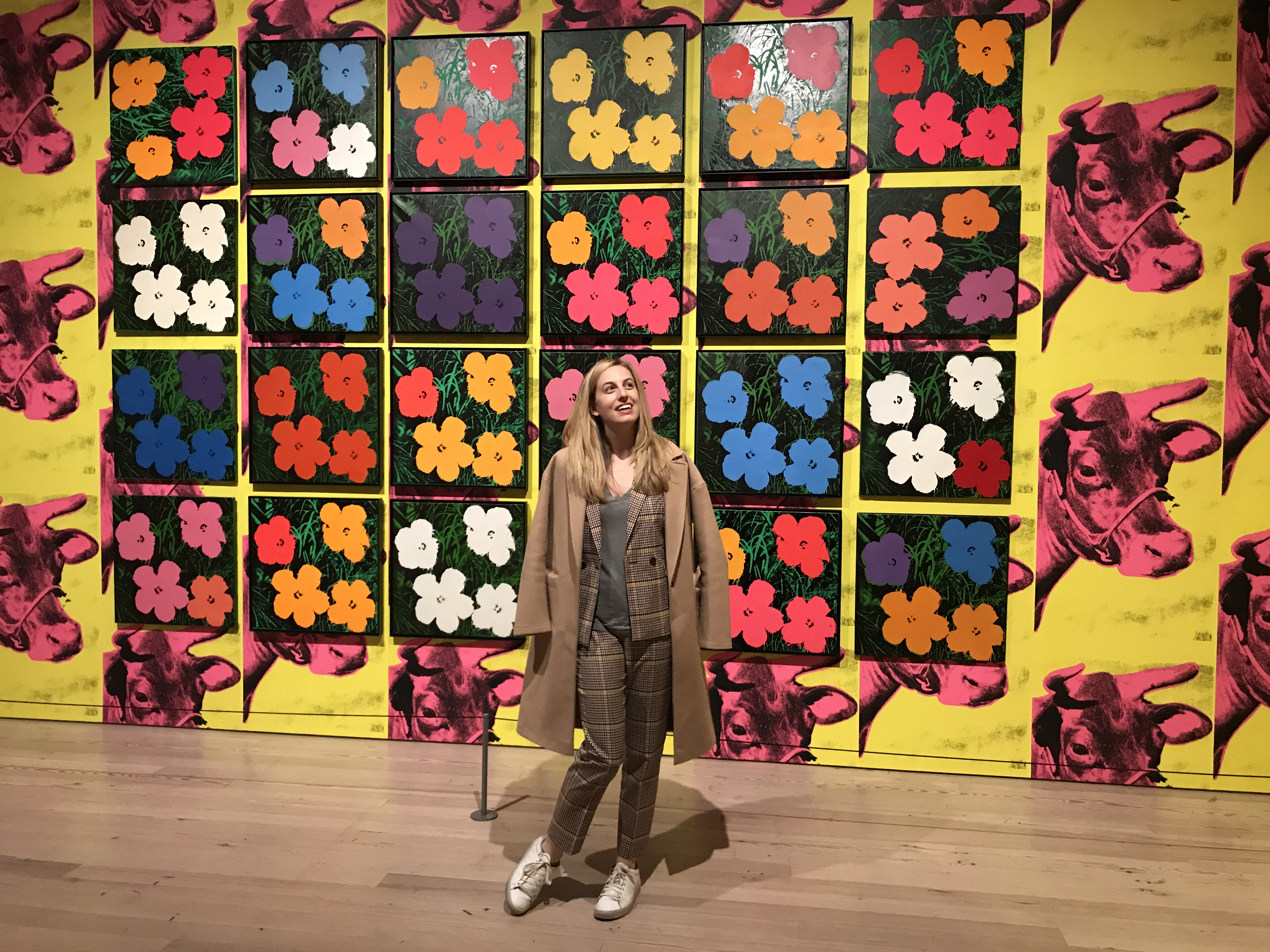 Sarah at the Whitney Museum. Photo supplied
Where do you live in Manhattan?
Washington Heights
Where else have you lived in Manhattan?
Harlem, Alphabet City, West Village, The Bowery, Kips Bay (some of these were in dorms, I'll let you guess which ones!).
So, what's your New York story? Born here, or just arrived?
While I very famously pretended to be an independent New Yorker while on vacation with my family as a child, I was not born here. I hail from the nebulous Greater Boston Area (catch you sitting in traffic on the Pike!!) and moved to New York to attend NYU and study acting in 2007. Other than my sabbaticals to perform in shows here, there and everywhere, I've never left! 
What was your first job? What do you do now?
My first ever job was being a cashier at Target (I still have the nameplate if I ever want to pick up a shift). 
My first ever New York job was washing athletic laundry at the now-closed, sort of ramshackle school gym at NYU. The pay was low but my coworkers were great! After all, a good sense of humor is mandatory while attempting to sanitize smelly hockey jockstraps et al. Many years and career pivots later, I work as a freelance writer and actor around town.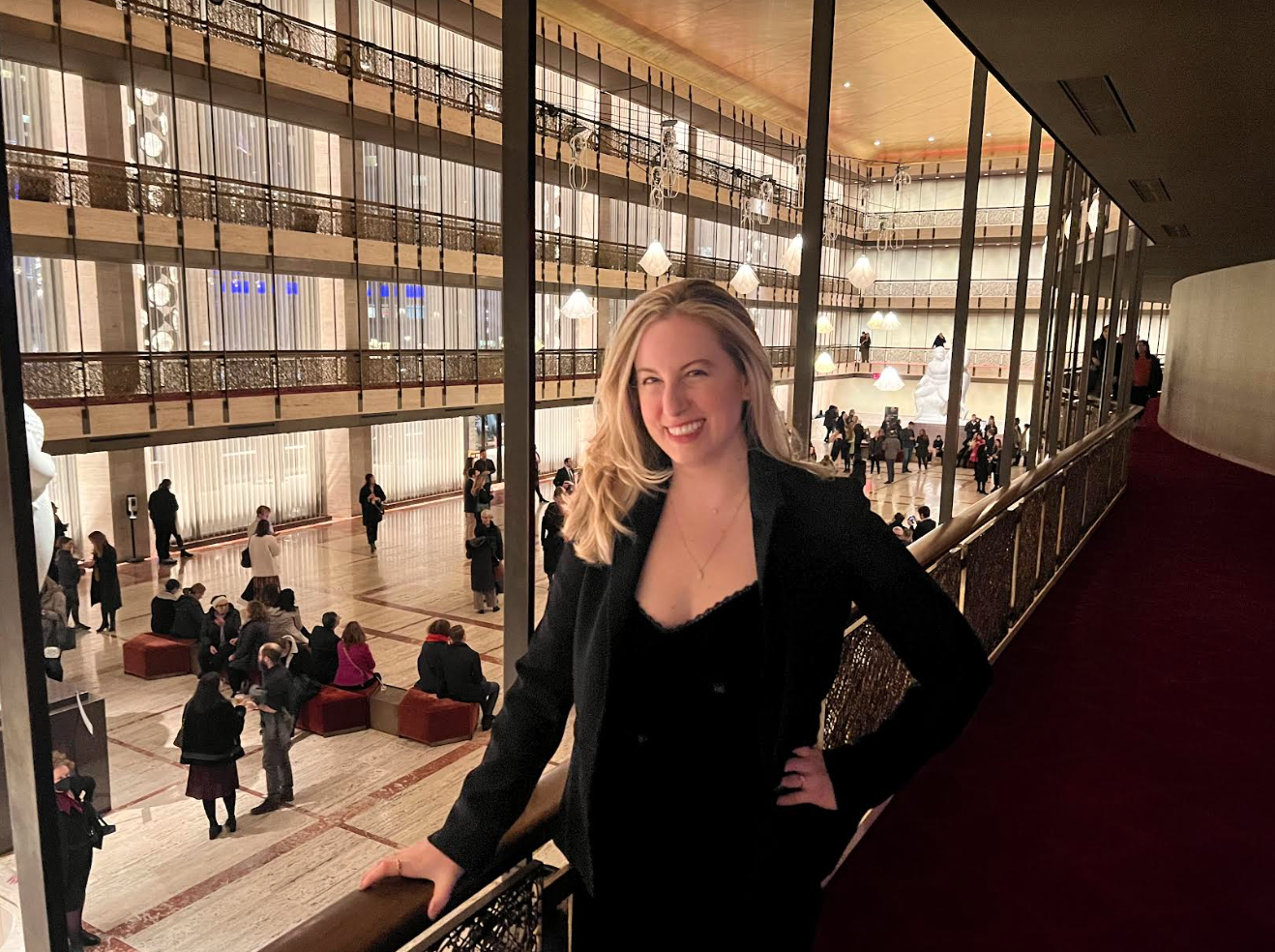 Sarah at Lincoln Center. Photo supplied
What's your favorite New York minute (or moment) so far?
It's hard to choose, but I'll go with my very first day working at a restaurant (the late, great MARKT in Chelsea if you're familiar!!). My manager had just finished training me on all the hostess rules, including the one about staying firm when people ask for breakfast during lunch hours. 
As we transitioned over to lunch at 11am on the dot, a petite, casually dressed woman approached the host bench and asked if we were still serving breakfast. I proudly told her "No ma'am, you MUST come back another day. We are NOT serving breakfast anymore!" as she smiled politely and walked away. My manager came running from the back of the dining room to let me know that while it was great that I was already so familiar with their policies, I had just refused to serve Jodie Foster. Oops! 
Share with us why you love Manhattan
Having semi-recently completed a "Broad City"-style walk-through of the borough from South Street Seaport to 218th Street, I can confirm that my absolutely favorite New York activity is wandering aimlessly and taking in the sights, sounds and (sometimes!!) smells that each neighborhood provides. In a city that is — I'll say it — sometimes prohibitively expensive, the best free entertainment out there is a walk around town. 
What's your superpower or hidden talent?
My acting degree has taught me to find ways to quickly adapt to the sometimes ever-changing requirements to exist in New York City. I've "played" everyone from a professional actor, writer, caterer, babysitter, laundry attendant, hostess, server, executive assistant, temporary gift bag stuffer to the essential role every New Yorker must master: professional crier-on-the-sidewalk.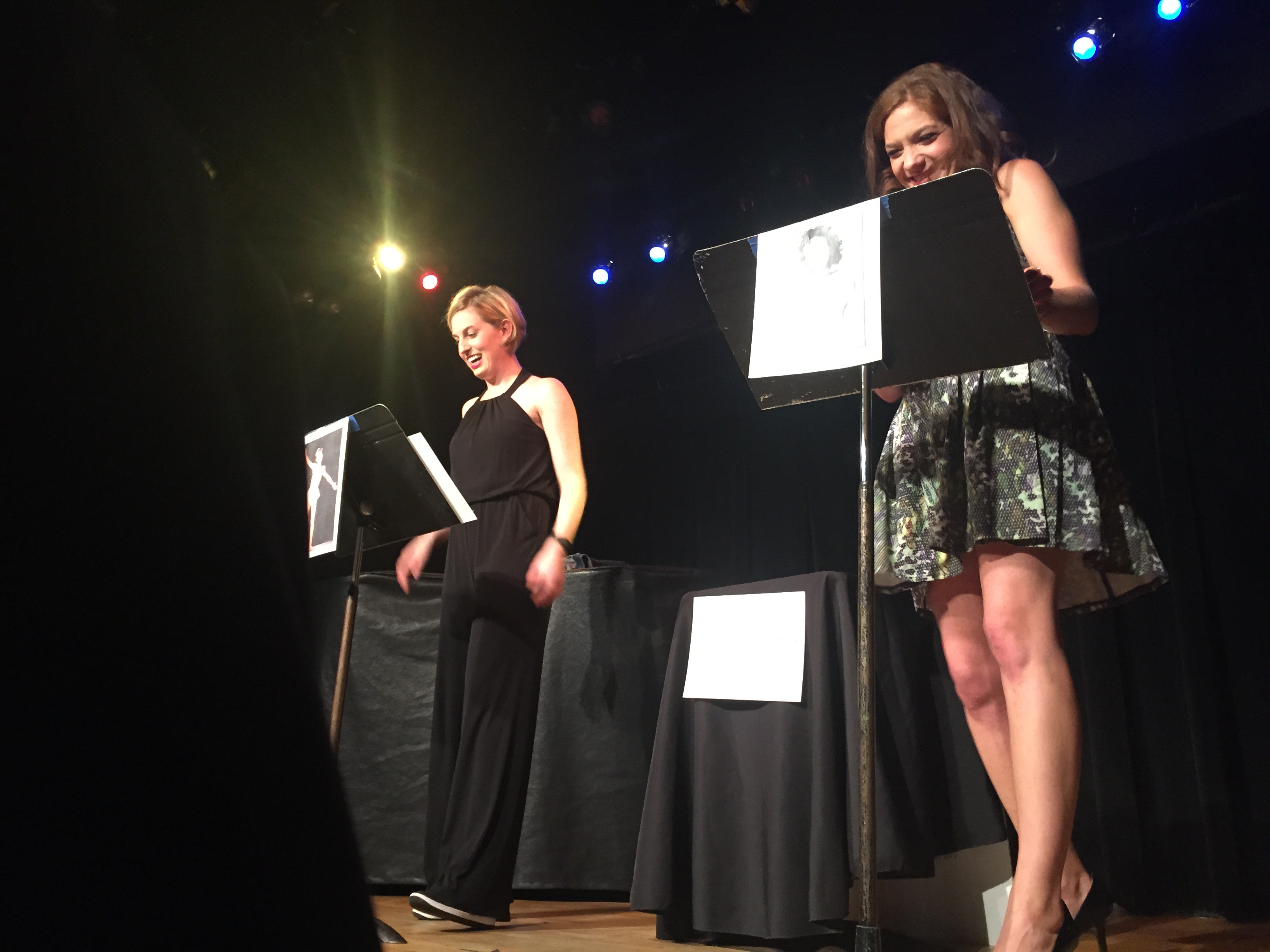 Sarah and fellow performer Susan Slotoroff performing a cabaret at The Duplex. Photo supplied
If you could bring one place back to Manhattan that is no longer around (we call them Lost Gems), what would it be?
Cafe Orlin was my East Village Brunch platonic ideal. I still dream about their pumpkin pancakes and yogurt sauce (yes, very early-aughts, sue me!). 
What else should we know about you?
I also love parks!! For my money, the best park in the city is Fort Tryon Park and the Cloisters. Go in the spring and you'll feel like you're in a Kinkade painting!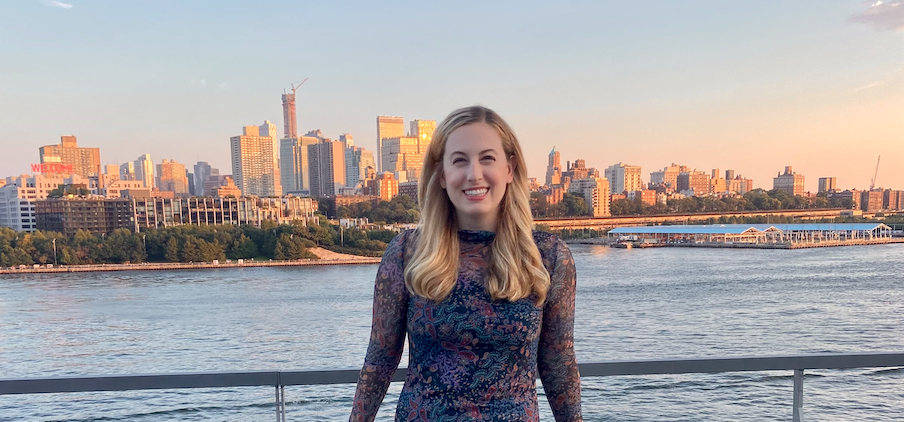 Sarah by the East River. Photo supplied
Sarah's Manhattan Gems

Veselka — 144 2nd Ave, New York, NY 10003 (near E 9th Ave)
I used to frequently leave parties with the specific intent of going to Veselka and ordering every pierogi on the menu. Veselka has seen me at my best, and worst. May it live forever!

Levain Bakery — 167 W 74th St, New York, NY 10023 (near Amsterdam)
I know it's expanded in recent years, but back in the day I'd fully wait in line at the original location for these cookies. Chocolate Chip and Oatmeal Raisin (try it, I'm telling you) are my go-tos. 

Artichoke Pizza — 321 E 14th St, New York, NY 10003 (between 1/2nd Ave)
Another place where I'd wait in line forever for a slice. You could probably catch me here at 4am in 2007, ha ha er…

The Brindle Room — 647 E 11th St, New York, NY 10009 (near Avenue C)
I went on my first date with my husband here (bleeeeehhhhh cheesy!!). The burgers are outstanding!

Book Culture — 536 W 112th St, New York, NY 10025 (between Amsterdam and Broadway)
I love their staff picks and "blind-date" book selections! I can't leave without picking up a hardcover, which is great for my mental health…if not my financial health. 

Peridance Capezio Center — 126 E 13th St, New York, NY 10003 (between 3/4th Ave)
Sometimes taking dance class in New York can be a scene — a stressful one. I'll always remember taking one of my first drop-in dance classes at Peridance and the vibes were chill and productive. They also have a beautiful space! 

New York City Center — 131 W 55th St, New York, NY 10019 (between 6/7th Ave)
I LOVE seeing City Center Encores shows. There's a total "theater kids cheering for each other" vibe and it's genuinely thrilling to see long-forgotten pieces come back to life, often to new relevancy! 

Connelly Theater — 220 E 4th St, New York, NY 10009 (between Avenue A and Avenue B)
This very old-school venue feels haunted in all the right ways. I recently saw Kate Berlant's show there and she made a joke about it!! 

Pageant Print Shop — 69 E 4th St, New York, NY 10003 (between 2nd Ave and Bowery)
When I graduated college I took some of the money and bought an antique map of Boston from Pageant that was probably, in retrospect, a liiiiittle out of my price range. But I still have it and love it!!! 

Casey's Rubber Stamps —69 E 4th St, New York, NY 10003 (between 1/2nd Ave)
I have always loved stamps! When I found out there was an entire physical store dedicated to them I ran there and had to pry myself away. It's like nowhere else in the city! 

Anything else you'd like to tell us?
Subscribe to W42ST and Manhattan Sideways :)
---
If you know someone who would make a great My Manhattan story (or you would like to nominate yourself) please fill in this form....